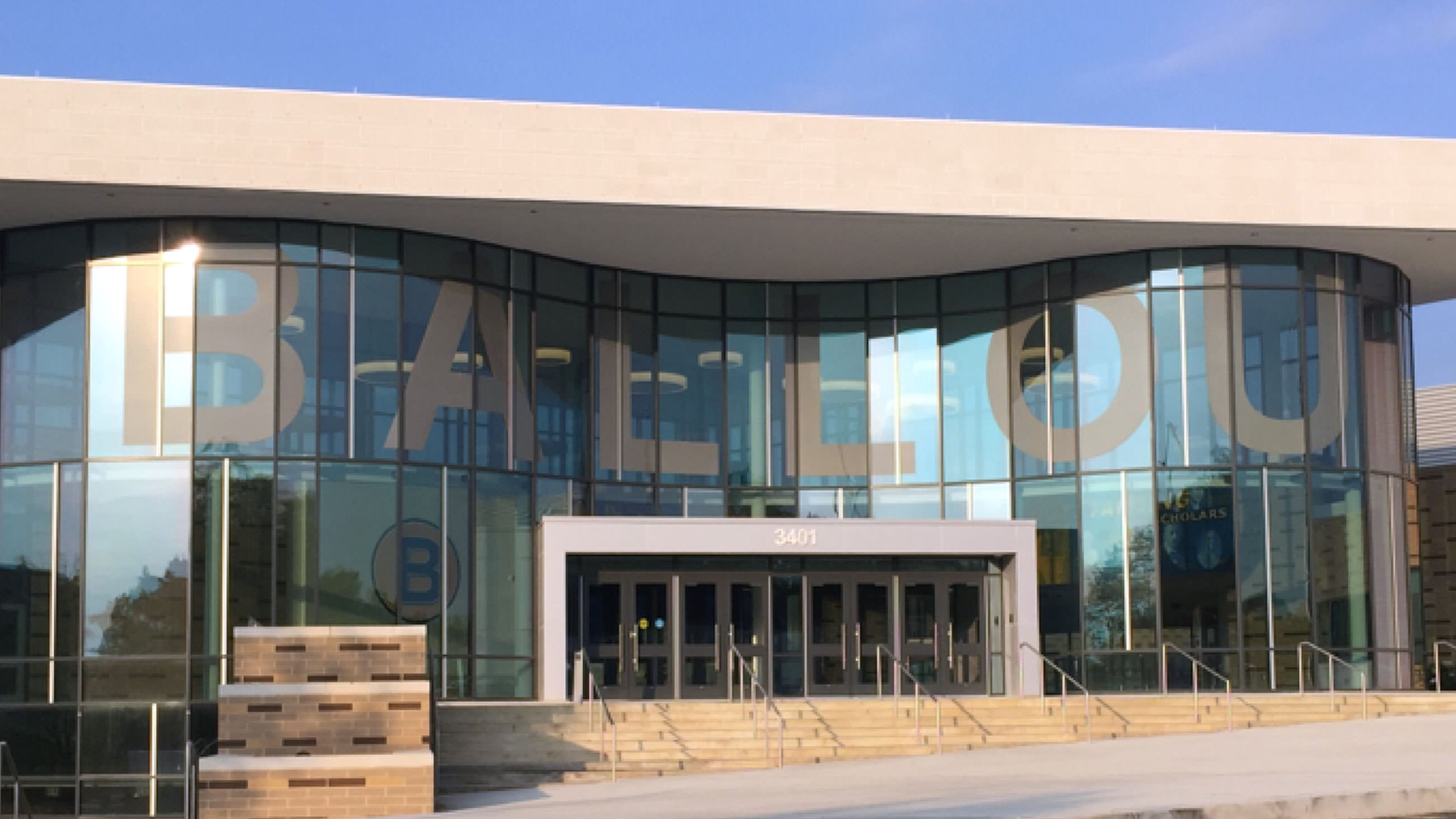 Ballou Senior High School
The new 345,000-GSF Ballou Senior High School was planned for construction on the site of what was the existing Ballou High School located in Washington, DC. The school proposed to accommodate a general student population of 1,400 plus 900 STAY Academy students, and was constructed in two phases. During the first phase, the new school building was built in the location of the existing football stadium, and the second phase consisted of demolishing the existing school and to construct the other site work and new football stadium in its place. The building was designed in 3-stories with entries and egress located on each level relative to the slope of the existing site. The building was organized into 3-wings arranged around a central courtyard. Two main entrance plazas at levels 2 and 3 serve the building and main parking lot along 4th Street SE.
Hillis-Carnes performed a Ground Penetrating Radar (GPR) Investigation on a slab on grade at Ballou Senior High School. GPR is a geophysical method that measures reflections of electromagnetic radiation in the microwave band to detect subsurface structures. The purpose of our investigation was to identify voids underneath the slab on grade that may have caused cracking and slab settlement. GPR line scans were taken randomly at every concrete slab section (separated by slab joints) between column line A5 and A6. After performing the GPR investigation the results indicated that the depth of void underneath the slab was approximately 3" to 5". The results also allowed us to determine where the void started and ended as well as how far from the column line the void was, confirming that it coincided with the crack location. Visual observations were made as well. The slab appeared to have settled a maximum of 2 ½" at the mid-span of bay, detected an opening (gap) between the edge slab and grade at column AA and a triangular shape opening (cavity) below edge of slab at column line AD. This visual observation led us to believe that the washed out fill underneath the slab was caused by the surface water seeping through the opening (gap) at column line AA and exiting at the opening at column line AD.