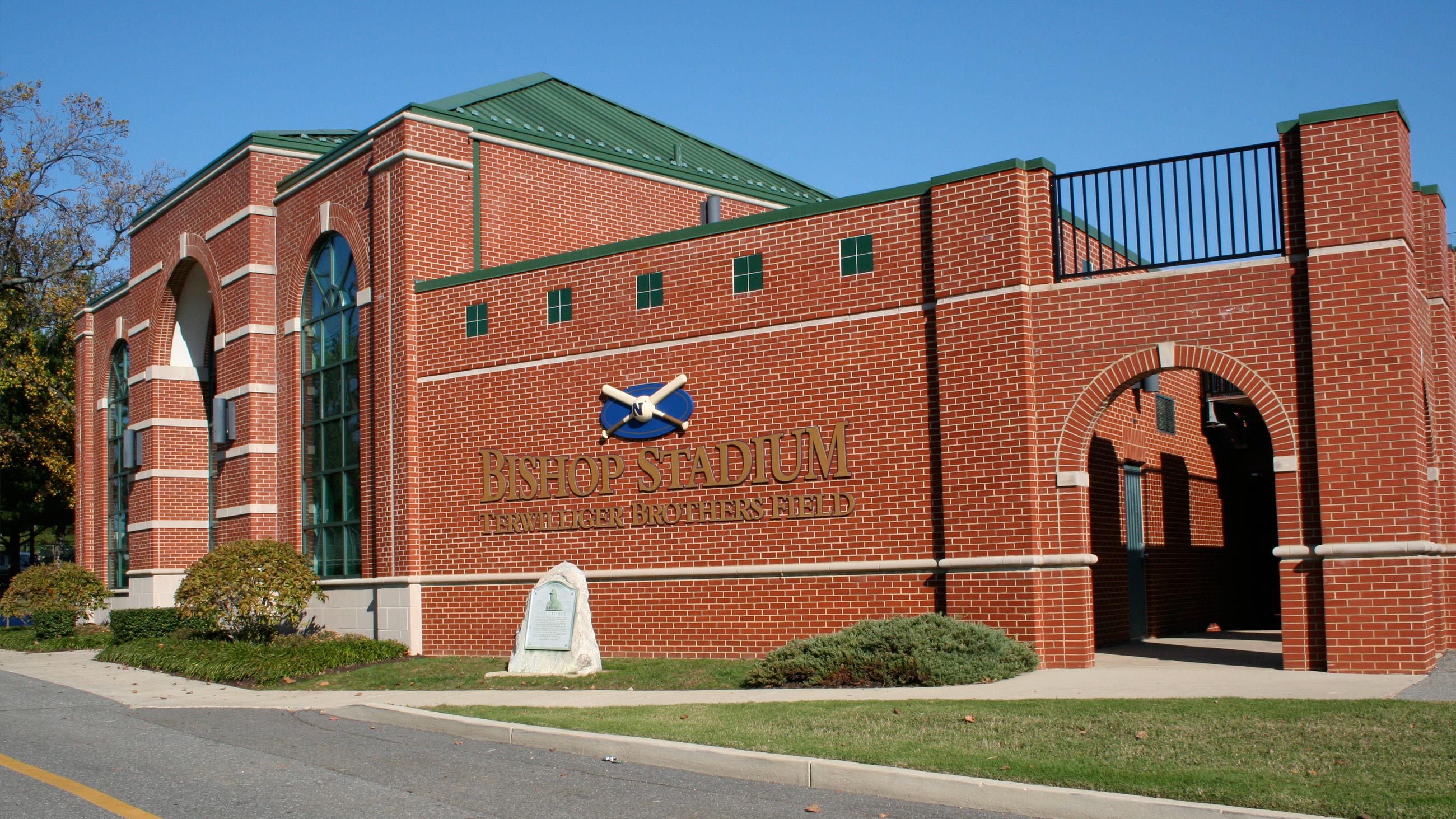 Bishop Stadium and Ricketts Hall
Hillis-Carnes was retained to conduct a Hazardous Materials Survey at Bishop Stadium and Ricketts Hall on the U.S. Naval Academy campus in association with major repairs and renovations of those facilities. The survey included an asbestos-containing materials survey, a lead paint screening survey, an inventory of potential mercury vapor lights, and an inventory of light ballasts potentially containing PCBs. The project included portions of the stadium (men's and women's public restrooms, baseball players' restroom and showers, and storage areas) and portions of the first floor of Ricketts Hall (therapeutic area, whirlpool room, fitness center, offices, storage rooms, maintenance room, coaches' locker room and showers, and players' restroom and showers).
Hillis-Carnes identified several asbestos-containing materials, lead paint, and other hazardous materials during the survey. Hillis-Carnes presented recommendations for the handling of the materials during the renovation activities and presented cost estimates for the abatement of the hazardous materials.