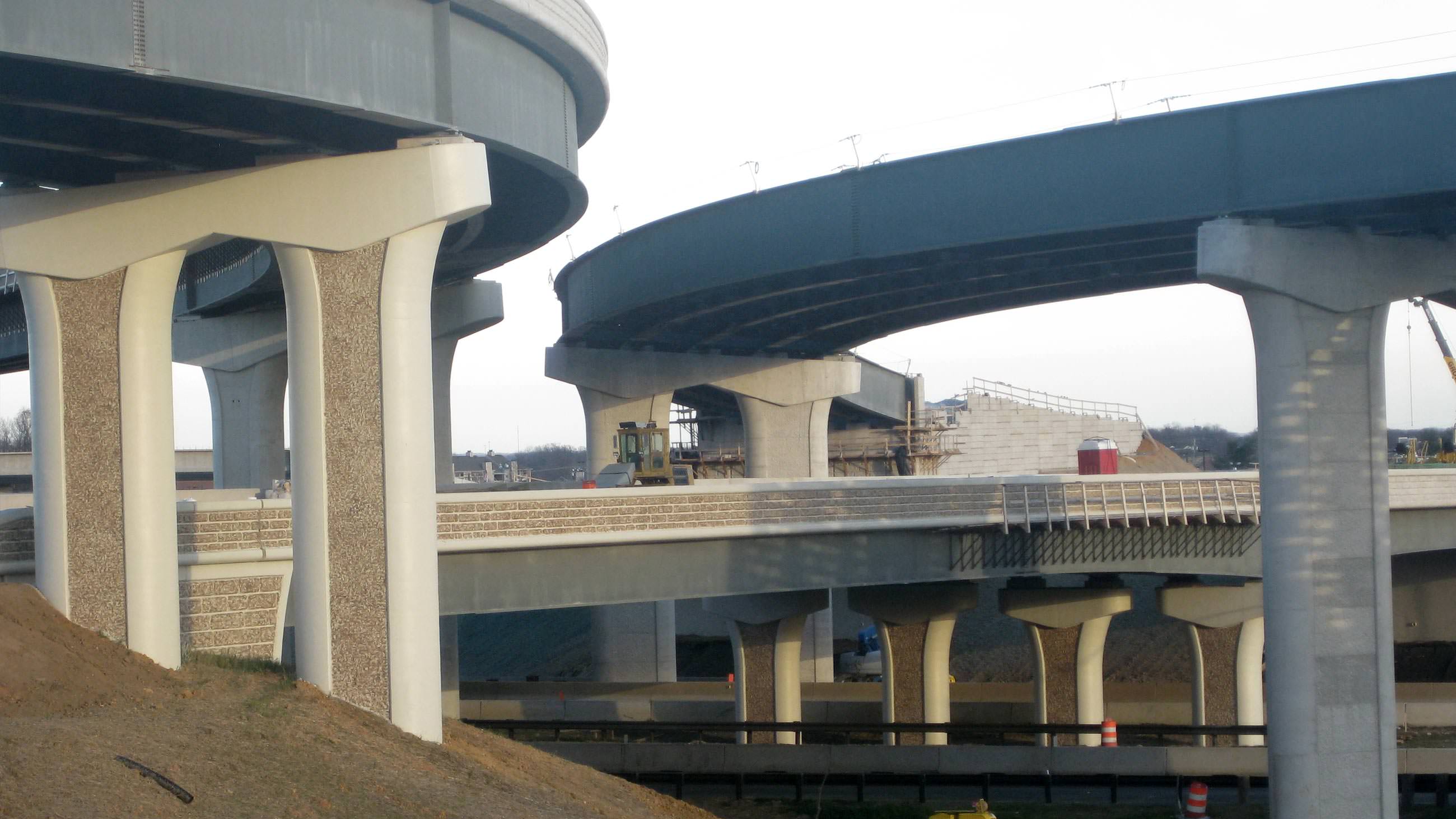 ICC, Contracts C and D/E
Cost: $513 Million

Completed: 2011/2014

Location: Prince George's and Montgomery Counties, MD

Services: Geotechnical Engineering
Contracts C and D/E were the final two Design-Build Construction Contracts to complete the 18.8-mile Intercounty Connector (ICC), connecting the I-270/I-370 corridor in Montgomery County to the I-95/US1 corridor in Prince George's County. The portion of the ICC covered by Contracts C and D/E included the completion of the ICC main line from just west of Old Columbia Pike to U.S. Route 1. The work also included the construction of more than two miles of collector/distributor roads along Interstate 95 and a pair of interchanges.
Hillis-Carnes provided complete geotechnical engineering services for these contracts. As part of the Design-Build Team, Hillis-Carnes performed over 900 exploration test holes consisting of test drilling of soil; undisturbed sampling for laboratory strength testing; in-situ testing consisting of cone penetrometer and flat-plate dilatometer testing, preconstruction surveys of adjacent structures and baseline vibration monitoring. Subsurface explorations were performed and design memoranda were prepared for each design element including: bridge foundations, retaining walls (contrete, MSE and soldier pile and lagging), noise barriers, culverts, pavements, and stormwater management facilities.
Hillis-Carnes also provided pavement engineering services that included pavement section design, pavement condition surveys for existing pavements, the evaluation of problem subgrade areas, and general pavement consultation to the design team.