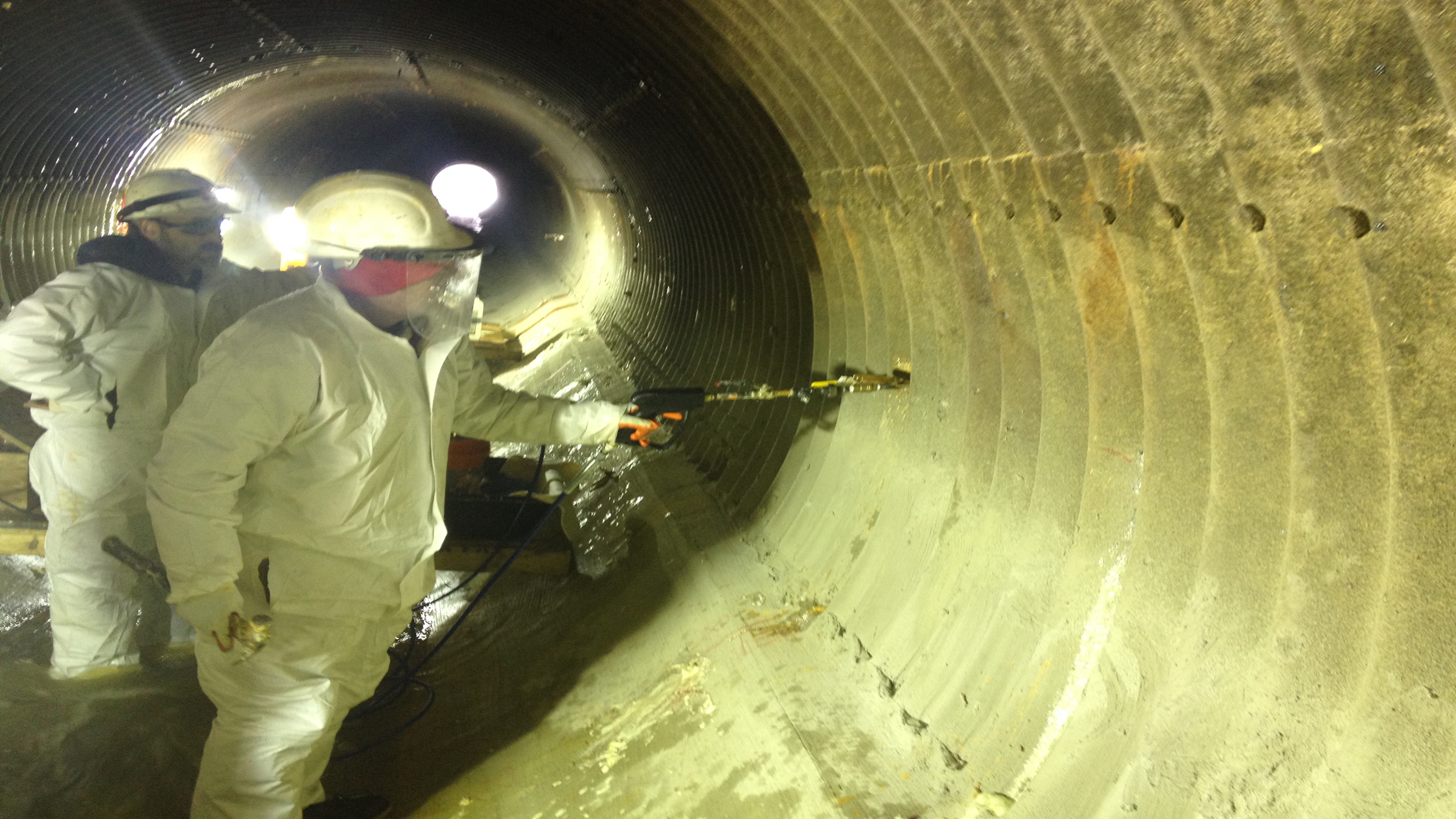 ICC I-95 Sinkhole Repair
Hillis-Carnes has performed a number of sinkhole repairs throughout the years, but this particular sinkhole along I-95 in Maryland was a much larger undertaking. The problem with this specific sinkhole was that the 108" corrugated metal pipe (CMP) invert, which is a critical storm drain that runs over I-95 near route 200 ICC had rusted out completely.  This caused a cover collapse sinkhole roughly 10' in diameter, 8' deep, and 8' from the northbound traffic on I-95.
In order to repair the collapse of this sinkhole, a three stage repair was performed. The first stage of repairing the basin of the 108" diameter flow line with shotcrete was performed by another subcontractor; stages two and three were completed by our Specialty Construction Group at Hillis-Carnes. Stage two consisted of injecting chemical grout around the 108" pipe to create a protective barrier around the pipe. Stage three consisted of displacement cement grouting (DCG) and involved drilling with a geotech rig and hollow stem auger (HSA).  A total of 61 holes covering 2,107 LF were drilled and 288.9 CY of grout was injected through stage three of the project.