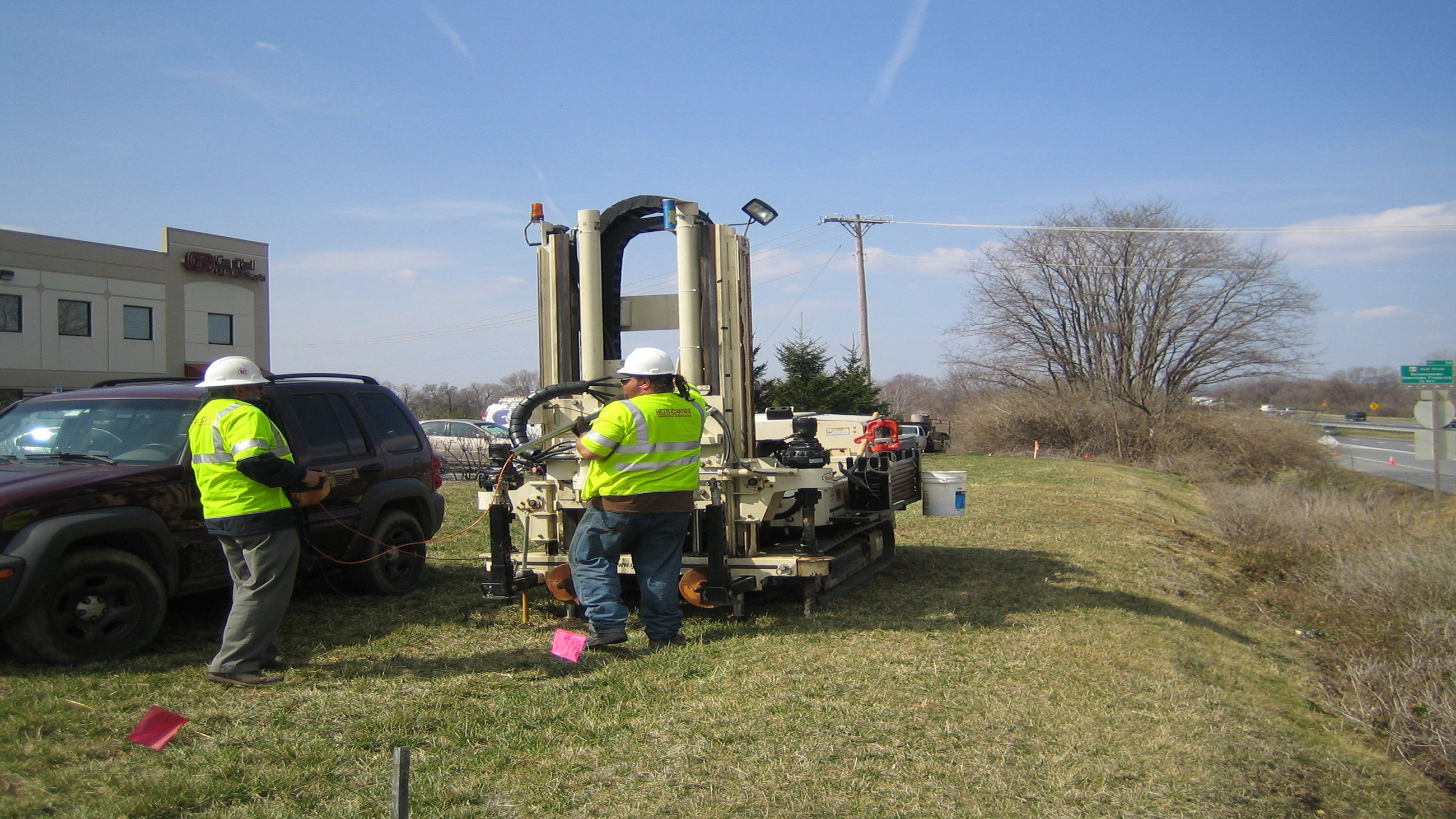 Interstate Route 70 – Phase II
The project consisted of the design and reconstruction of Interstate Route 70 (I-70) along existing horizontal alignment as a dual divided expressway. The project is located on I-70 in Frederick County and begins east of MD 144FA (Patrick Street) and ends west of East South Street/Reich's Ford's Road. The scope of the project included widening of I-70 for approximately one mile (adding one through lane and one auxiliary lane in each direction), ramp realignments/replacements, and adjusting the vertical profile(s) of mainline I-70 and ramps. The scope also included the replacement of the two (eastbound and westbound) I-70 bridges over East South Street and MTA tracks; a new traffic signal at the intersection of ramps F/G (westbound I-70 ramps) and Monocacy Boulevard; a new traffic signal at the Monocacy Boulevard/South Street intersection; reconstruction of ramps C, D, F and G, Reich's Ford Road/South Street, and Monocacy Boulevard (east of South Street); and construction of the driveways and parking lot at the existing Pond C Pump Station. This also involved relocating the LaFarge entrance and the signal at LaGarge entrance; removal of existing at-grade railroad crossing at the eastbound I-70 ramp terminus; and construction of a new crossing about 200 ft. south of its original location.
The project also included the completion of the new full depth paving section of Monocacy Boulevard from South Street to the recently completed part of Monocacy Boulevard (total length approximately 290 linear feet west of South Street). The construction of a new railroad crossing, safety appurtenances, and railroad signals at Monocacy Boulevard/South Street intersection was also included in the Contract.
Hillis-Carnes was responsible for the performance of pre-construction surveys for structures located adjacent to pile driving and blasting areas. We prepared a specification for blasting, reviewed the blast contractors' submittal and observed/inspected blasting operations.
Hillis-Carnes' scope of work also consisted of the filling of subsurface voids in soil and rock with low-mobility displacement grout injected under pressure at locations either identified as problematic during our geotechnical exploration and geophysical work and/or as determined by the State Highway Administration as areas needing grouted. Eleven grout zones were identified as needing to be grouted and are located on both the Westbound and Eastbound sides of I-70 (includes existing travel lanes, shoulders, medians and proposed embankment locations) between the Route 355/85 Exit and the Patrick Street Exit and the existing South Street Ramp located on the Eastbound side of I-70.