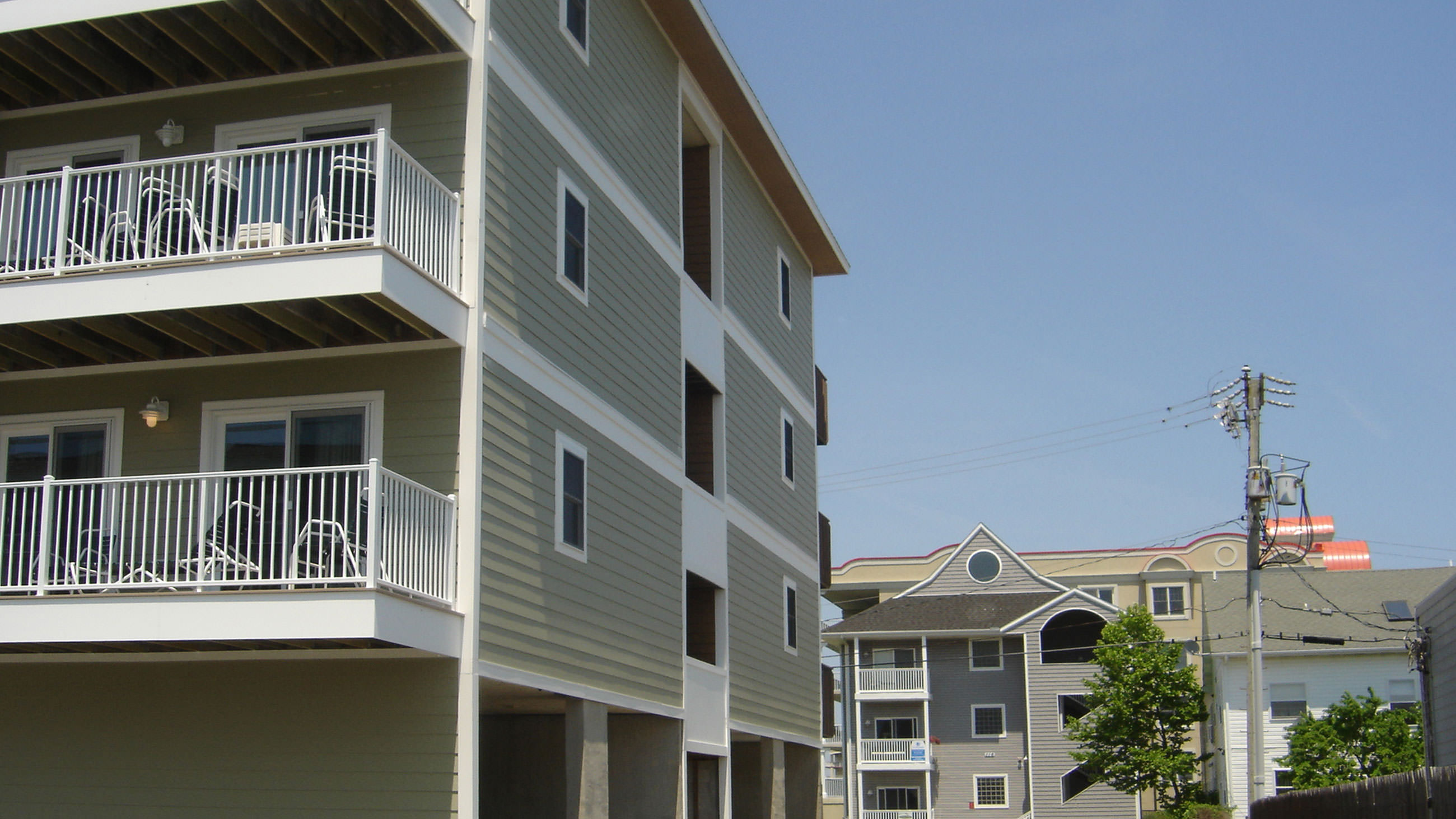 Lucayan Condominiums
The Lucayan Condominiums are located on 71st and 72nd Bayside in Ocean City, Maryland. The site has two three-story structures that contain 30 units, with parking under each of the buildings.
Hillis-Carnes was contracted to conduct structural inspections of the building as well as the pool area to ensure that the proposed renovations comply with the current Ocean City Building Code and fire prevention code, NFPA 101 Life Safety Code and International Building Code. The scope of our work included a code compliance review, building survey and project document review, preparation of bid documents (making alterations and changes to the drawings and specifications as required based our review), and pre-bid, contract administration and inspection services.
Hillis-Carnes also provided a topographical survey and developed a concept design for the pavement rehabilitation of the existing parking areas. The scope of services included addressing repairs to previously damaged paved area, testing and inspections of the overlay of all existing paved areas, installation of permeable pavement section and a rain garden around the existing pool wall to aid in stormwater management, and to address grading issues to improve the discharge of stormwater from the site. This work was completed in spring of 2016.