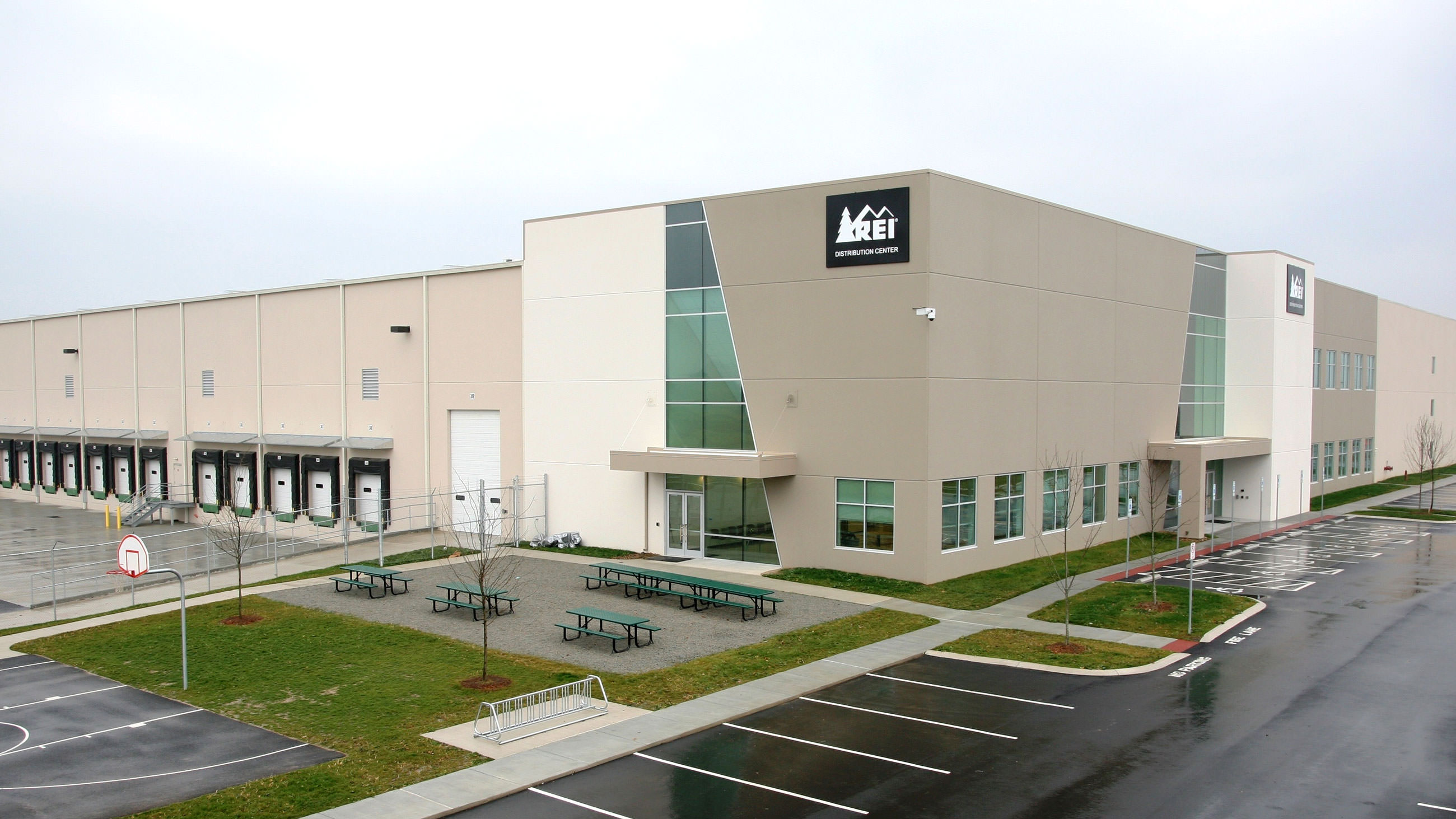 REI Distribution Center
The Recreational Equipment, Inc. (REI) Distribution Center is a 525,000 square-foot building located in Bedford, PA. REI is a national retail cooperative providing quality outdoor gear and clothing and in order to improve their service and increase their presence, they wanted to build a second distribution center in the Eastern part of the U.S. This distribution center was constructed using leading green building standards and received "Silver" LEED Certification from the U.S. Green Building Council.
Hillis-Carnes had the opportunity to provide construction materials testing and inspection services for this one story, slab on grade 525,000 SF facility project. The scope of work included monitoring and testing the following: earthwork, concrete/masonry placement, structural steel, and asphalt paving.
The earthwork in which Hillis-Carnes monitored and tested included subgrade, base and density, shallow foundation bearing capacity, foundation walls, underground utilities including; water, sanitary sewer and storm sewer backfill density. Hillis-Carnes also performed concrete/masonry placement monitoring and testing. Sampling and testing for quality assurance during placement of fresh concrete was provided as well as tests for slump, air content, unit weight (as needed) where required using ASTM and ACI guidelines in addition to the requirements of the project specifications, industry and municipal standards. Hillis-Carnes also ran compressive strength tests by casting one (1) set of four (4) cylinders for every 50 cubic yards of concrete placement, or fraction thereof. Hillis-Carnes personnel also ensured that steel bolts and welds followed ASTM and manufacturer's specifications and that extraction, gradation and pavement density testing was performed for the asphalt paving on site. Once all requested services were performed and evaluated, Hillis-Carnes provided technical recommendations as needed.