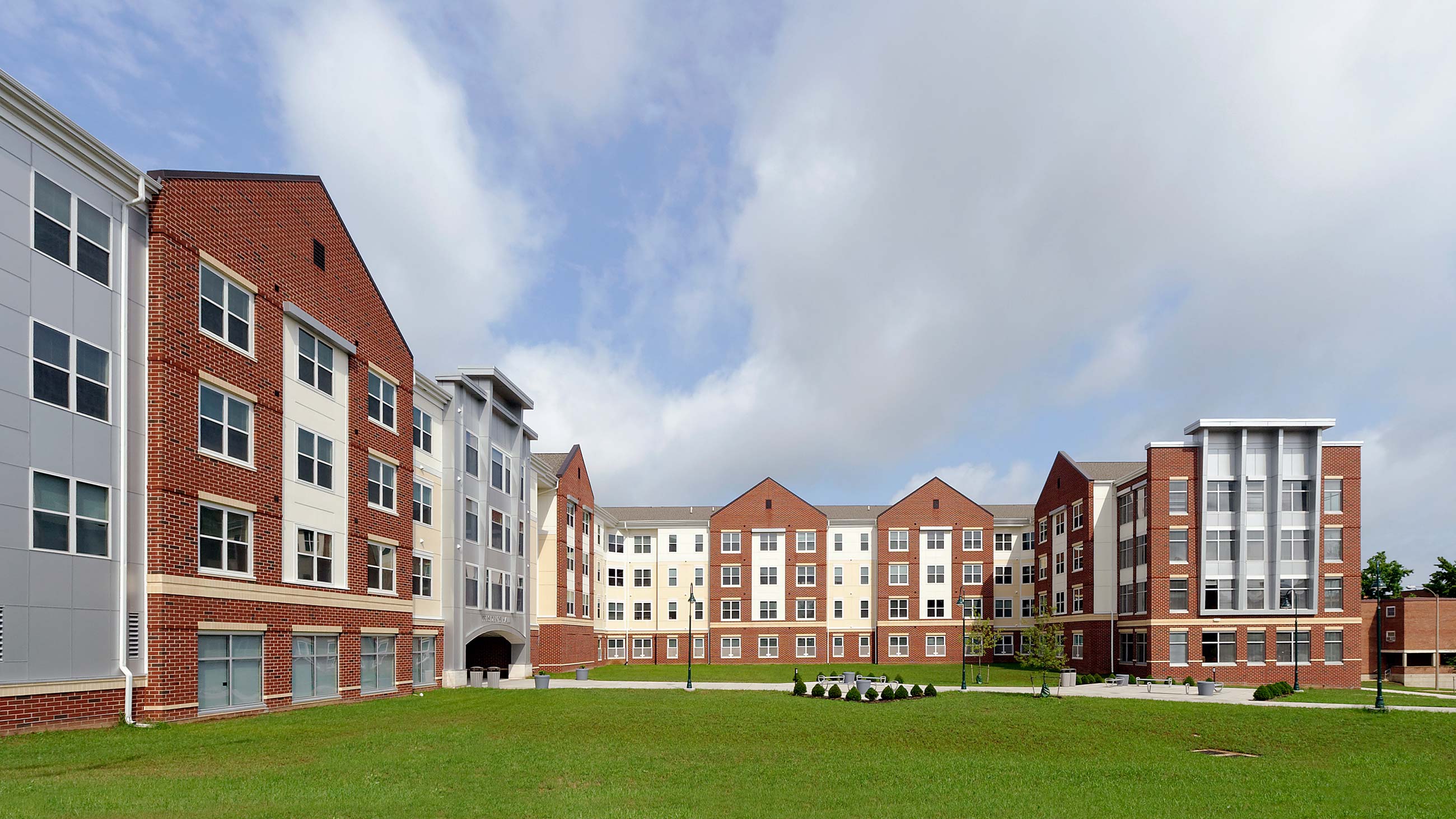 Shippensburg University – Student Housing
Shippensburg University began an upgrade in 2011 to their student housing facilities with the Phase I project consisting of three new housing structures of approximately 50,000 square feet each. Phase II immediately followed in 2013 with three more new housing structures. Shippensburg University is located in an area of carbonate rocks in central Pennsylvania, and therefore karst features, such as sinkholes and rock voids, were detected within the proposed footprint of the six new housing unit locations.
Hillis-Carnes proposed a Design-Build compaction grouting program and performed a subsurface exploration program that included standard penetration test (SPT) borings, flat-plate dilatometer (DMT) testing, cone-penetrometer (CPT) testing, 3D electrical resistivity (ER), microgravity, and seismic refraction geological and geophysical surveys and tests to detect and delineate the Karst features, and to improve the bearing capacity of suspected weak soils. Our client, Fortune-Johnson Construction Company of Norcross, Georgia and the University, through its agent for housing Campus Apartments, Inc. accepted our Design-Build Compaction Grouting program/contract to mitigate the existing karst features and improve the bearing capacity in the soils and limit total and differential settlements. We presented our client with a stable subsurface, confirmed through post-grouting testing, and a firm and stable subgrade on which housing foundations and concrete slabs could be placed. The Hillis-Carnes' portion of the work for Phase I was completed in December of 2011 and Phase II was completed in July of 2013.