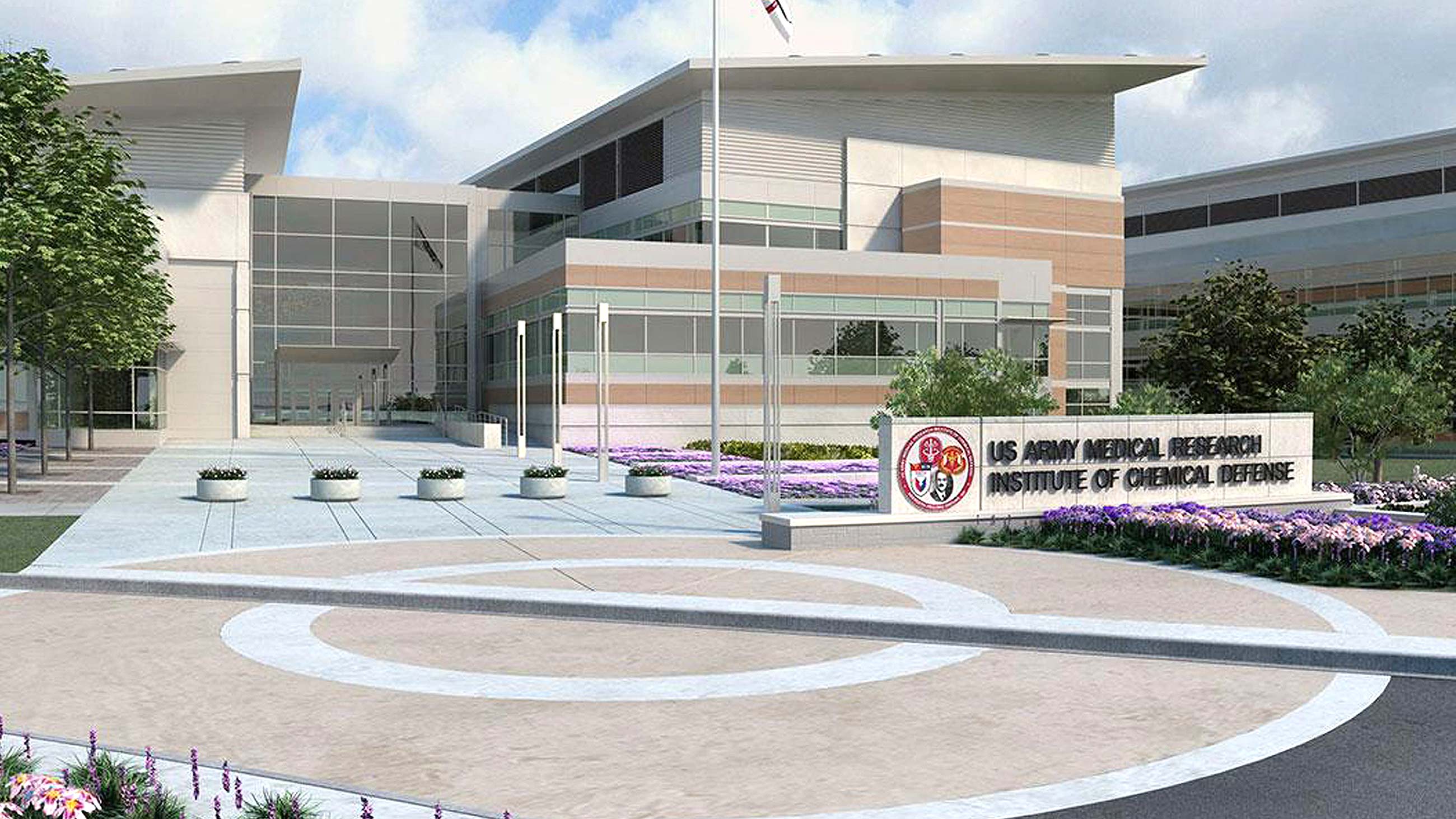 USAMRICD Replacement Facility
Hillis-Carnes was contracted by Clark Construction Group, LLC to provide construction monitoring and testing services for the 526,255 square-foot United States Army Medical Research Institute of Chemical Defense Replacement Facility (USAMRICD) located in the Edgewood area of Aberdeen Proving Grounds in Harford County, MD. The USAMRICD Replacement Facility is the lead laboratory for medical chemical defense research for the U.S. Department of Defense. The proposed construction of this facility was to house about 300 employees who will be involved in developing, testing, and evaluating medical treatments and materials to prevent and treat casualties of chemical warfare.
Hillis-Carnes' scope of work included the testing and inspections of earthwork (fill placement, utilities), cast-in-place concrete (slump, temperature, air entrainment and mix duration and ensuring requirements were met), concrete reinforcement (checking for proper size, placement, spacing, tying, lap length and cleanliness prior to the placement of concrete), structural steel erection and welding, pavement, masonry, and provided technical recommendations as needed. The construction cost of this project was $229M and was designed to achieve LEED® Silver certification.