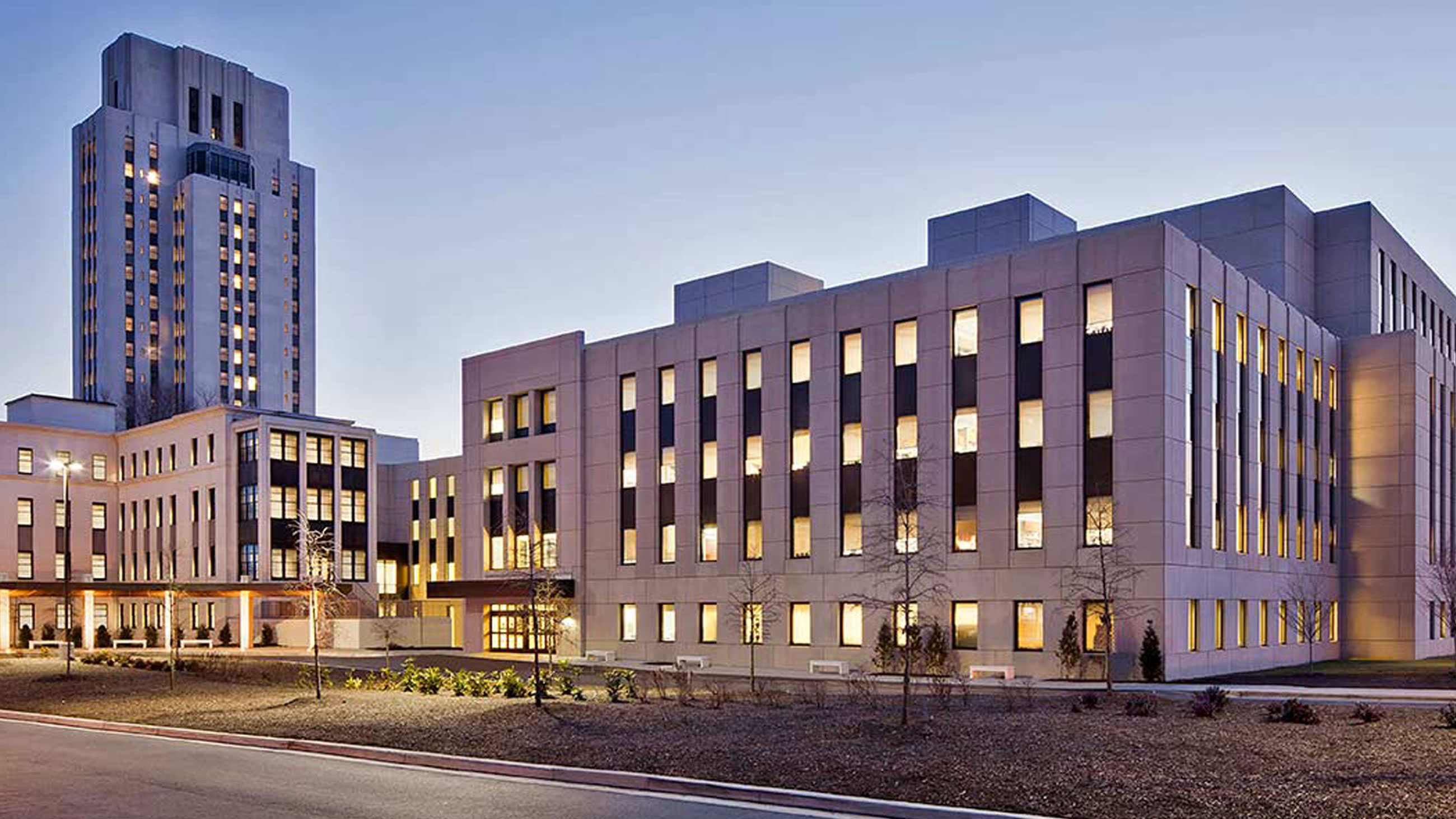 Walter Reed National Military Medical
The $900M construction renovation of the Walter Reed National Military Medical Center, formally known as the Bethesda Naval Hospital includes a new Medical Center Facility (Building A), a Medical Center Addition (Building B), and a pre-cast patient parking garage. Building A consists of a concrete frame of one-story below grade and six-stories above grade of approximately 520,000 GSF. Building B consists of a partial concrete and structural frame with composite deck of one-story below grade and four-stories above grade totaling approximately 162,000 GSF. The patient garage is a pre-cast structure of seven-stories.
Hillis-Carnes provided inspections for the caissons founded on rock for the parking garage, partial deep foundations and partial spread footings for Building B and conventional spread footings in building A. Hillis-Carnes materials testing and inspection services included soils, concrete, reinforcing steel, structural steel and ground penetrating radar services for the existing elevated slabs.