Hillis-Carnes Capital Services, PLLC (HCCS) Provides Extensive Work for The Douglass, a 750-unit Apartment Community that is the Flagship Building for the 2.5 million SF Mixed-Use Bridge District in Washington, D.C.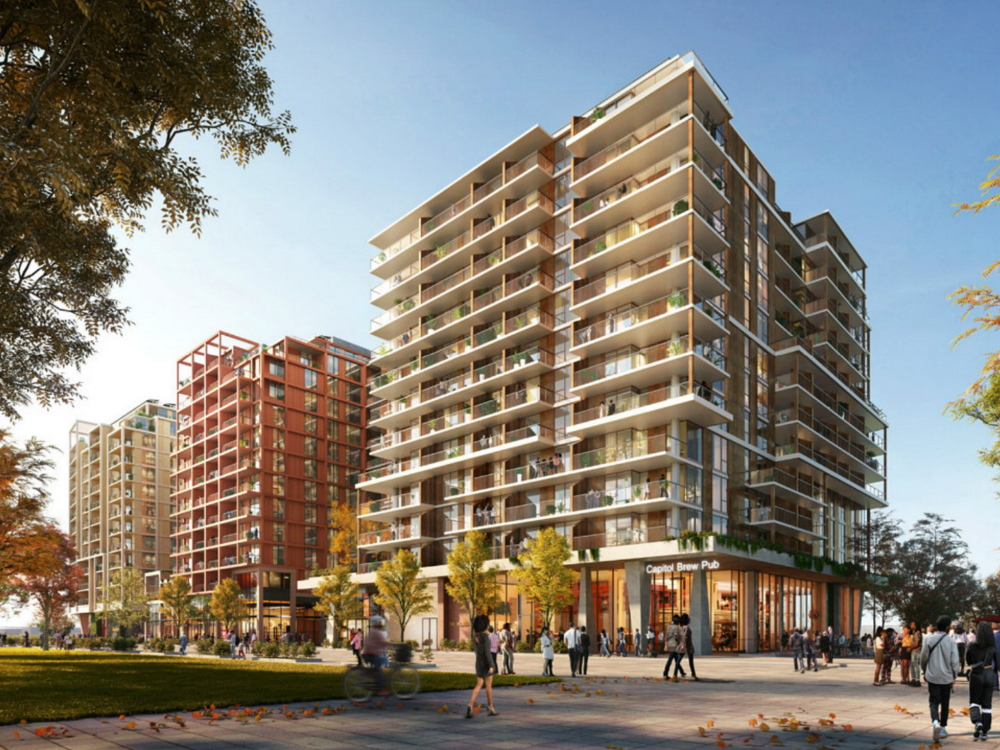 Our Washington, DC-based affiliation, Hillis-Carnes Capital Services, PLLC (HCCS) is working with Redbrick LMD, LLC in providing Geotechnical Engineering Services, Environmental Services, Inclinometer Monitoring, and Special Inspection Services in accordance with D.C.'s Department of Building (DOB) Special Inspection Program for this $142.5 Million, 750-unit residential building located on the east side of the Anacostia River, between the Frederick Douglass Memorial Bridge and the pending 11th Street Bridge Park.  The Douglas consists of 748 residential units above roughly 46,700 SF of retail and restaurant space and a grocery store.  This is the first phase of the Anacostia project which encompasses more than six acres of land in Washington DC to be divided into six parcels and developed into a 2.45+ million SF mixed-use property.
Under the supervision of HCCS's Project Executive, Chris Lesjak, HCCS performed Geotechnical Engineering and Environmental Investigation Services, with Special Inspections during construction.  HCCS is the Geotechnical Engineer-of-Record and is the Special Inspections Engineer-of-Record for this Project.  HCCS's Geotechnical Division's, Project Manager Jake Sybor, provided an extensive scope of work for the Geotechnical Investigation that includes the installation of inclinometers prior to the installation of the support of excavation (SOE), for this remarkable development.  HCCS's Industrial Hygiene/Environmental Group, Division Manager, Andre Johnson provided environmental services that include soil monitoring during the excavation of the soils during the installation of the SOE.
During Construction, HCCS's Special Inspections Division is led by our Special Inspections Engineer-of-Record, John Kenny, P.E. along with Project Manager Jake Sybor for the Special Inspection Services during construction as required by the DOB.  Our Special Inspections Scope includes, SOE Tiebacks, Mat Foundations, Soil, Concrete, Post-Tension reinforced Concrete, Masonry, and Structural Steel.  Our scope also includes below-grade waterproofing inspections.