Hillis-Carnes Contracted to Provide Construction Materials Testing and Inspection Services for new $350M state-of-the-art patient tower at Mount Nittany Health Medical Center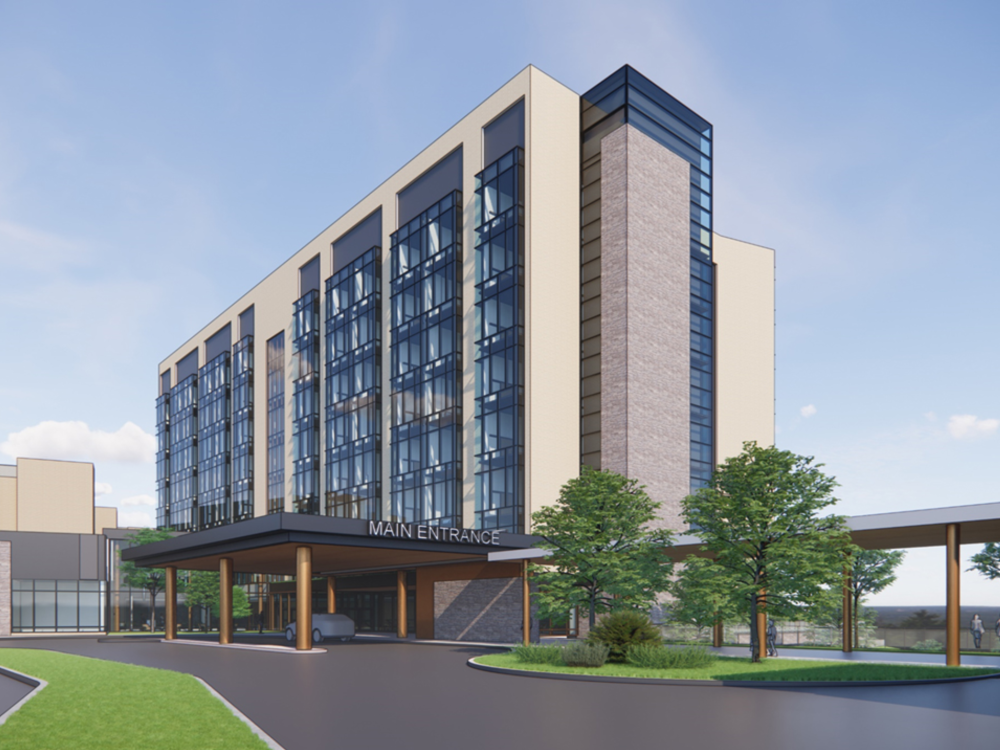 Hillis-Carnes was contracted by Mount Nittany Medical Center to provide Construction Materials Testing and Inspection Services for the new construction of a 10-story 300,000 SF tower.  The new state-of-the-art facility will deliver an advanced patient-centered experience and an enhanced workplace for the Mount Nittany Health team.   The tower will house 168 private patient rooms, advanced communications technology, enhanced dining and food service preparation, and a convenient 171-space parking deck.
Hillis-Carnes is currently providing Construction Material Testing and Inspection services under the supervision of Project Manager, Christopher Moyer. Mike Kokoski will be the Senior Engineering Technician on the project, with Shawn McCauley serving as the Field Operations Supervisor. Our extensive scope of work includes the testing and inspections of mass grading/fill placement, utilities, spread footing foundation, micro piles, cast-in-place concrete, reinforcing steel, floor flatness/levelness, structural steel, light-gauge structural framing sprayed fireproofing, intumescent paint, structural load-bearing masonry, and pavement. This project is currently underway and is anticipated to be completed by December 2026.