Hillis-Carnes Employees Spring into Action to Save A Life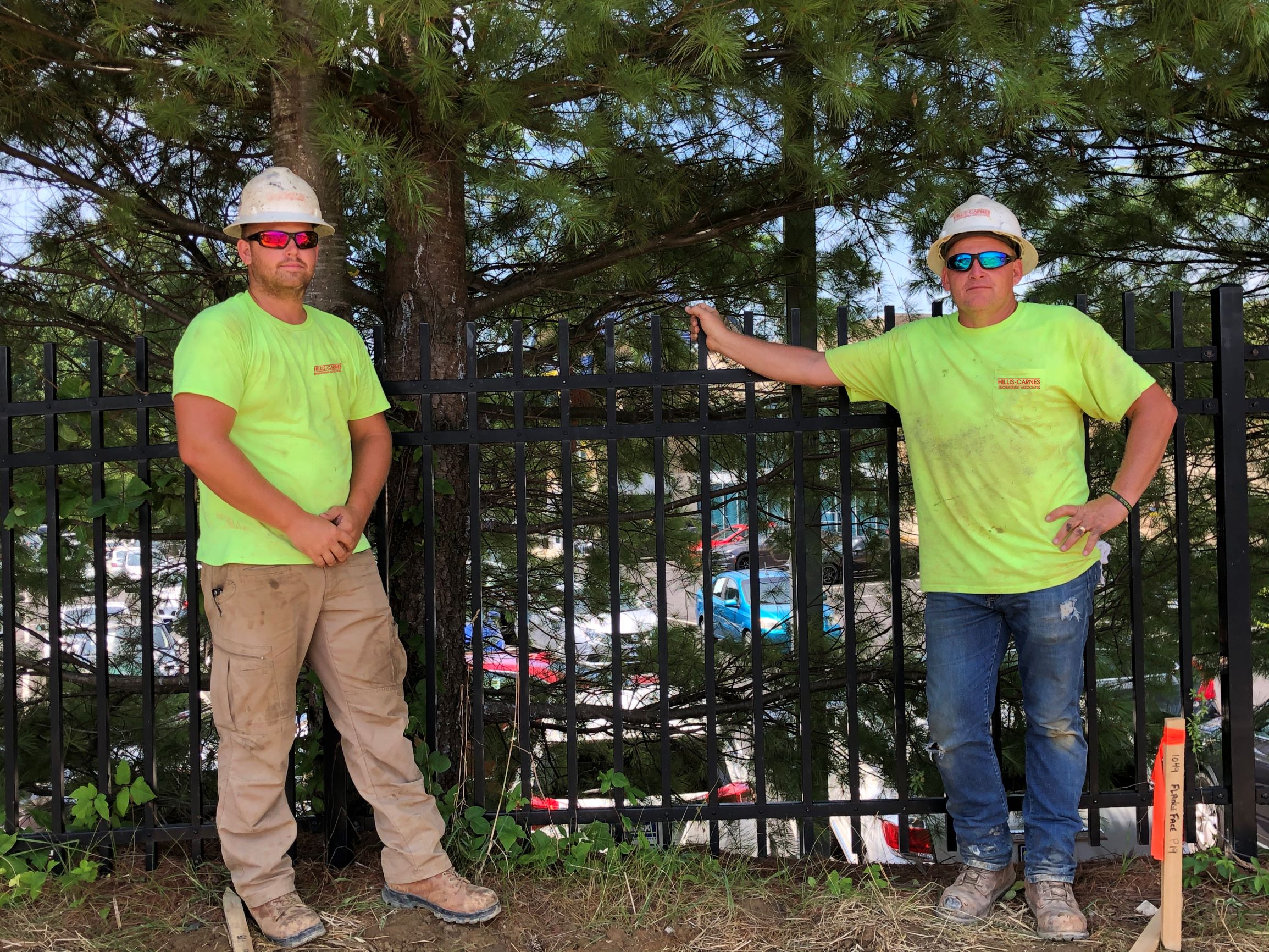 In a split second, routine work on a job site can turn into a life or death situation. For two of our employees a couple of weeks ago, this meant springing into action, performing CPR, and coordinating with emergency services to save a man's life.
Joshua Moore of Hillis-Carnes' Specialty Construction Group (SCG) (pictured on the left) was at the right place at the right time while on a Costello Construction project site in Loudoun County, Virginia. A delivery driver bringing materials to the job site pulled up, then fell unconscious and unresponsive. Josh Moore was among other workers who witnessed the driver dropping to the ground. Moore selflessly jumped into action, first instructing fellow SCG associate Greg Daymude (pictured on the right) to call 911, then immediately began administering CPR. Josh continued performing CPR, alternating chest compressions and rescue breaths until EMS arrived to care for the victim. Thankfully, he survived this harrowing experience, and we are all very grateful for this positive outcome.
Under normal circumstances, first aid/CPR is considered heroic, but given the COVID-19 pandemic, jumping into action to perform CPR is a selfless lifesaving response. Also, Greg Daymude knowing First Aid/CPR protocols to support Josh and the victim by remaining on the line with 911 until the paramedics arrived, made this a remarkable team effort. We are very proud of Josh's actions and Greg's support, and take pride in knowing Hillis-Carnes has a safety-aware culture and selfless employees. They represent the best of the construction and engineering industry.
For Hillis-Carnes, the commitment to safety includes CPR certified personnel, work vehicles adequately equipped with a well-stocked first aid kit, and employees are first aid trained for emergencies. Each year we set safety goals to further ensure our employees receive proper training, tools, and preparation for any circumstance that may come their way.
Our Safety Director, Walker Chapman, stated, "I'm extremely proud of Josh [Moore] and honored he's part of the Hillis-Carnes team. His selfless, courageous act saved a stranger's life."
We hope Josh and Greg's actions inspire others to enroll in First Aid/CPR/AED courses.
Thank you, Josh Moore and Greg Daymunde, for this tremendous lifesaving effort. We are proud to have you both as part of our team!