Hillis-Carnes Corporate Office Hosts Annual Holiday Party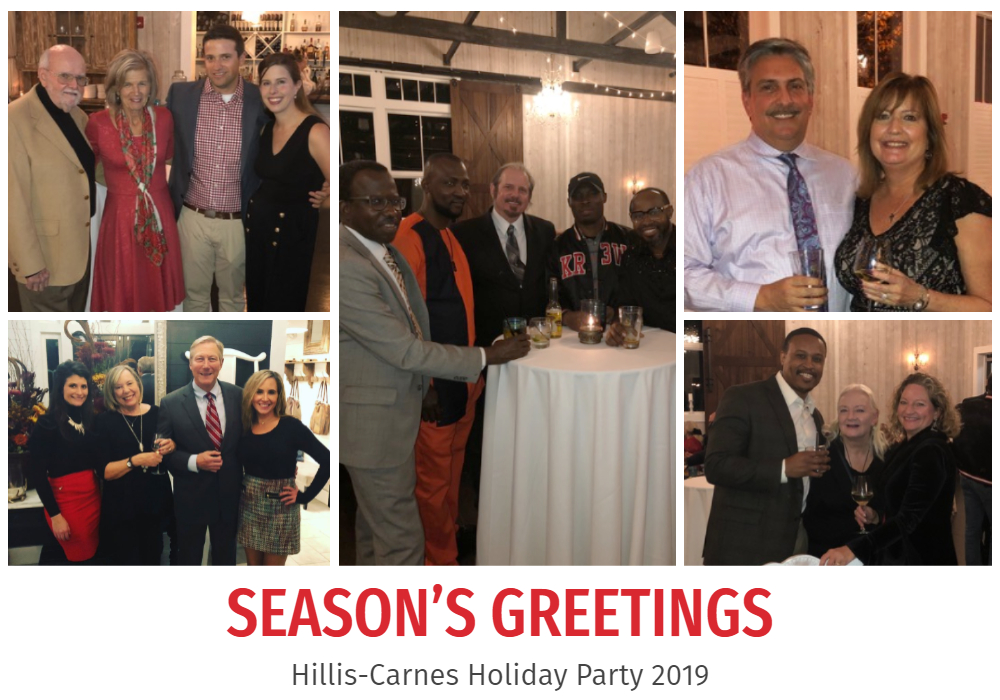 Hillis-Carnes' Annapolis Junction corporate office hosted its annual Holiday Party this past Friday, November 22nd, at The Blackwall Barn and Lodge in Gambrills, Maryland. Guests were treated to excellent food, raffle prizes, and an opportunity to mingle with friends, co-workers, and family.
The Blackwall Barn and Lodge was constructed in 2018, following the demolition of an existing restaurant.  It features a contemporary rustic lodge restaurant, outdoor all-season patio, and two special event spaces. The AJ team performed Construction Materials Testing and Inspection services during the construction phase of the project. Our scope of work included the testing and inspection of concrete, asphalt, structural steel, and the observation of structural elements during construction.
Commemorating the 30th anniversary of the firm, both founders, Richard Hillis and William Carnes, were in attendance, with Bill Carnes giving a speech celebrating the past, present, and future of the firm. Thank you to all who attended, and to The Blackwall Barn and Lodge for your hospitality!