Hillis-Carnes' Newest Office Location in Pittsburgh Recently Awarded Two Large Projects in the Pittsburgh, PA Area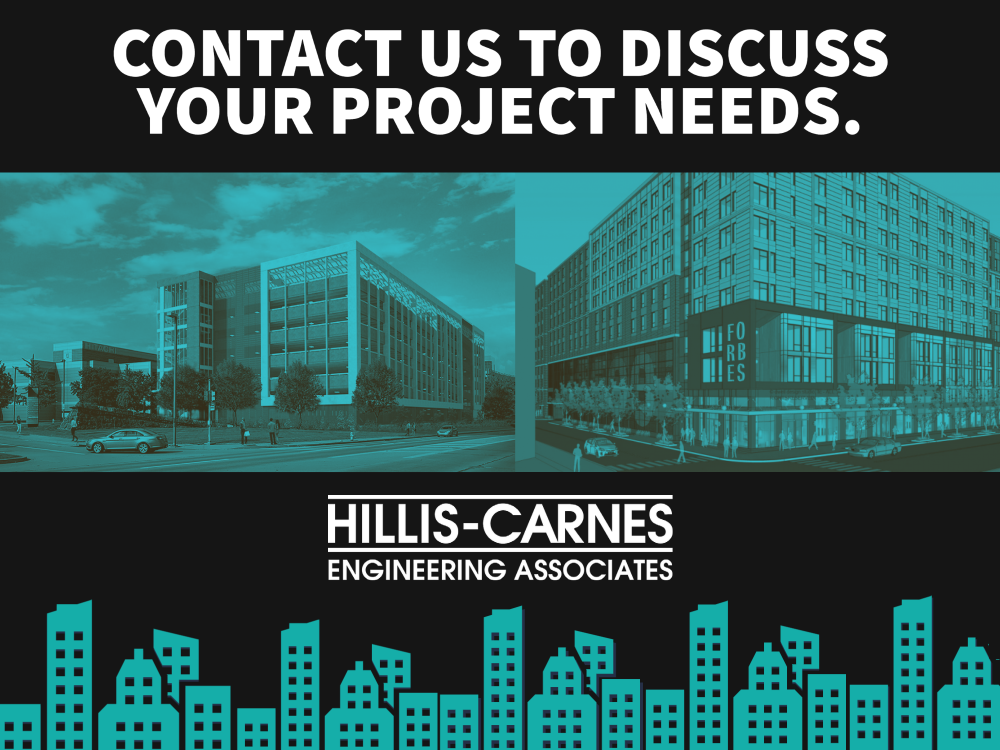 Hillis-Carnes opened our newest office location in Pittsburgh, Pennsylvania this past April 2021 to be more accessible to our clients and projects in the Pittsburgh area.
Our firm is currently working with CA Student Living Investments, LLC to provide Construction Materials Testing and Inspection Services for a ten-story 386,620 SF student housing development on the site of the former Marathon Oil gas station at 3500 Forbes Avenue in Pittsburgh, Pennsylvania. We are also working with PJ Dick, Inc. to provide testing and inspections services for a new six-story precast concrete parking garage for the URA Pittsburgh Technology Center that will consist of 600 spaces, two separate entrances, a solar canopy, 12 electric vehicle charging stations, bicycle parking stations, and civil infrastructure alterations to the right-of-way along the road.
Hillis-Carnes will be performing an extensive scope of work for these projects. If you have an upcoming project in the Pittsburgh area, please contact our Branch Manager, Justin Zelekovitz to discuss your project needs.