Hillis-Carnes Offers Cone Penetrometer Testing (CPT) In the DELMARVA Region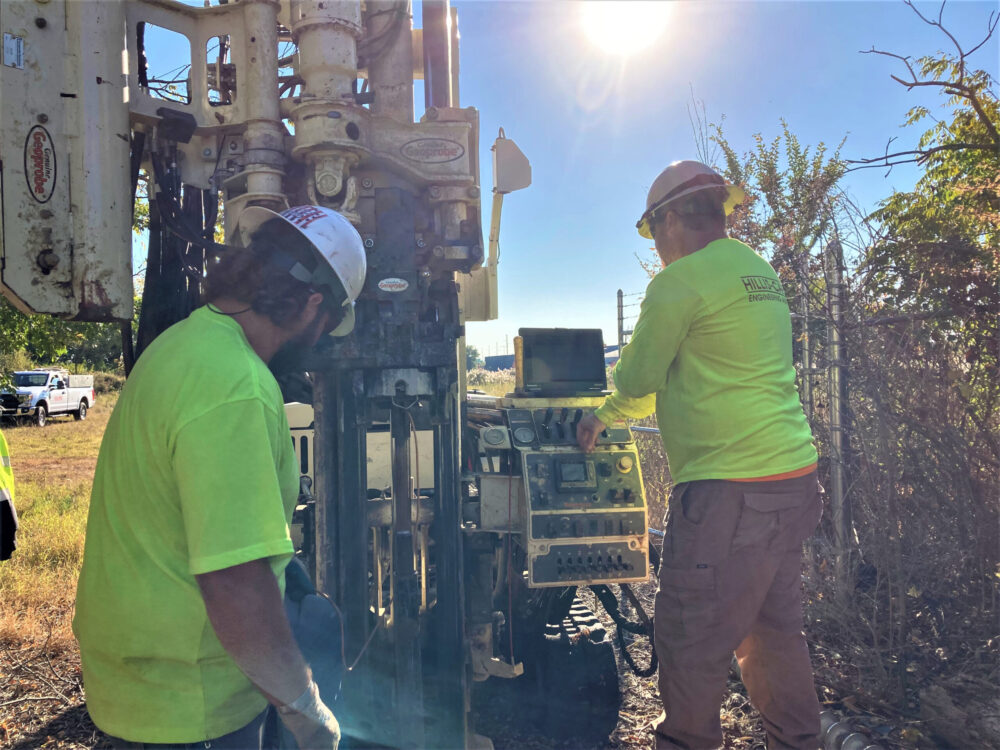 With over 400 experienced employees and over 20 Professional Engineers, Hillis-Carnes has provided its services and expertise to both public- and private-sector clients for over 33 years. Our service capabilities are at the forefront of emerging technologies, and we are well-qualified to support multiple and simultaneous design projects. We utilize the best available technology to provide unsurpassed service, regardless of a project's technical challenges, size, or location, making Hillis-Carnes the top choice in the Mid-Atlantic region.
Engineers are always searching for valuable and efficient methods for the evaluation of current or existing conditions. Our Geotechnical Engineers at Hillis-Carnes are no different. Our clients come first, which is why we utilize innovative and efficient Geotechnical methods to assist our foundation recommendations. In addition to our in-house drilling/subsurface capabilities, Hillis-Carnes continues to provide CPT Services in the Mid-Atlantic Region to accompany our Geotechnical Services. CPT is a method used by our Geotechnical Engineers to determine and gather further information on the properties of soils and their in-situ condition.
Depending on the soil properties, the CPT method offers more precise data and can provide a better understanding of the soil conditions encountered. Therefore, this method offers more analytical detail and information to assist in optimizing foundation recommendations. By generating continuous readings, the CPT Method is especially useful when evaluating shallow foundation recommendations. Click here to see an example of a CPT log generated during one of our most recent projects.
Hillis-Carnes has successfully completed CPT services for thousands of projects across the Mid-Atlantic region over the past three decades. Some of these monumental/high-profile projects that we performed CPT services for include the following:
Belhaven Hotel – Rehoboth Beach, DE
132 E Main Street (The Ross) – Salisbury, MD
The Ross Building 2 – Salisbury, MD
MARS AIT, NASA Launch Facility – Wallops Island, VA
MARS Launch Pad 0C, NASA Launch Facility – Wallops Island, VA
Taurus Launch Pad 0A, NASA Launch Facility – Wallops Island, VA
Ready to discuss your next project? Contact Jeremy Boehm, P.E., and Vernon Opdyke. Jeremy and Vernon have a combined 54 years of experience providing Geotechnical services in the DELMARVA region.
---
Contact Information
Jeremy Boehm, P.E.
Dover Branch Manager
Office: (302) 744-9855
Cell: (302) 382-2748
jboehm@hcea.com
Vernon Opdyke
Salisbury Branch Manager
Office: (410) 749-0940
Cell: (443) 867-6336
vopdyke@hcea.com