Hillis-Carnes Promotes Mr. Daniel G. Cooke, CWI to Aberdeen Branch Manager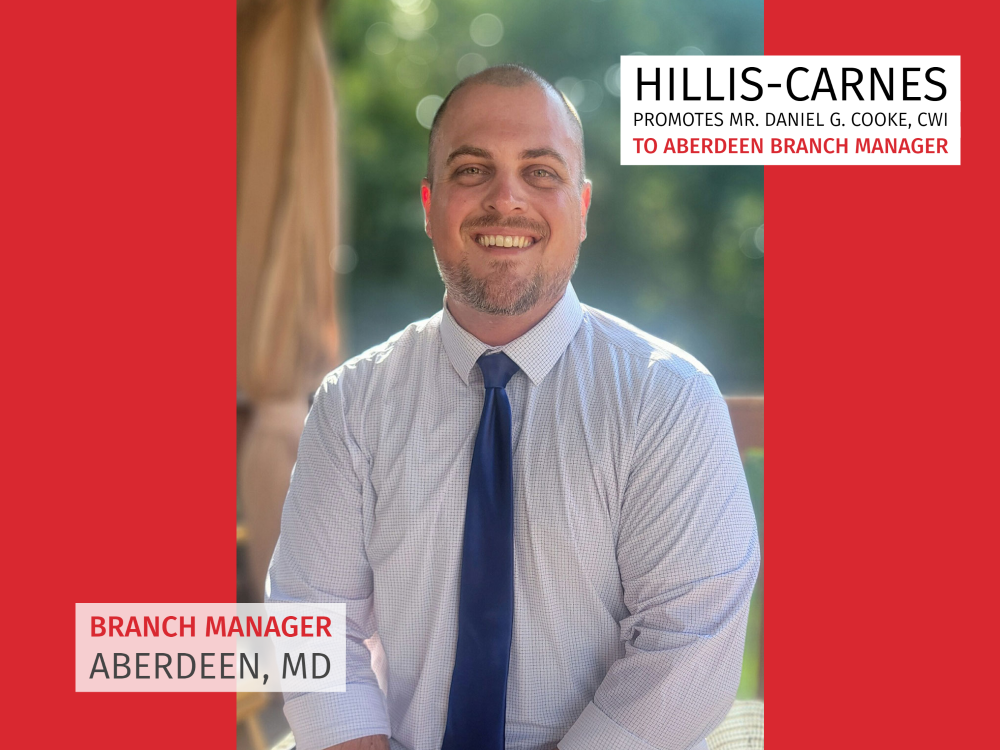 Hillis-Carnes is proud to announce the promotion of Daniel G. Cooke, CWI, to the position of Branch Manager of our Aberdeen, Maryland office. Dan joined the firm in 2015 as a Project Manager and has managed hundreds of soils, concrete, and steel projects. Dan holds a Certified Welding Inspector (CWI) and holds several other Special Inspector certifications.  In addition, he is an active member of the American Welding Society (AWS), American Concrete Institute, and the International Code Council.
Dan's extensive field experience and educational background make him a perfect choice for the new Branch Manager position. In his relatively short time with the firm, Dan has played a key role in the success of our Maryland and Pennsylvania offices and looks forward to working closely with our clients in Harford, Cecil, and Baltimore Counties. Dan will be supported by Christopher Hillis, P.E., and a diverse staff of professional engineers, project managers, and field technicians from the Aberdeen office and Hillis-Carnes' other Baltimore Metro offices.  Please join us in congratulating Dan on this well-deserved promotion!