Hillis-Carnes Provides Environmental Services for Parcels 3 & 4 at Baltimore's new 27-acre Harbor Point Development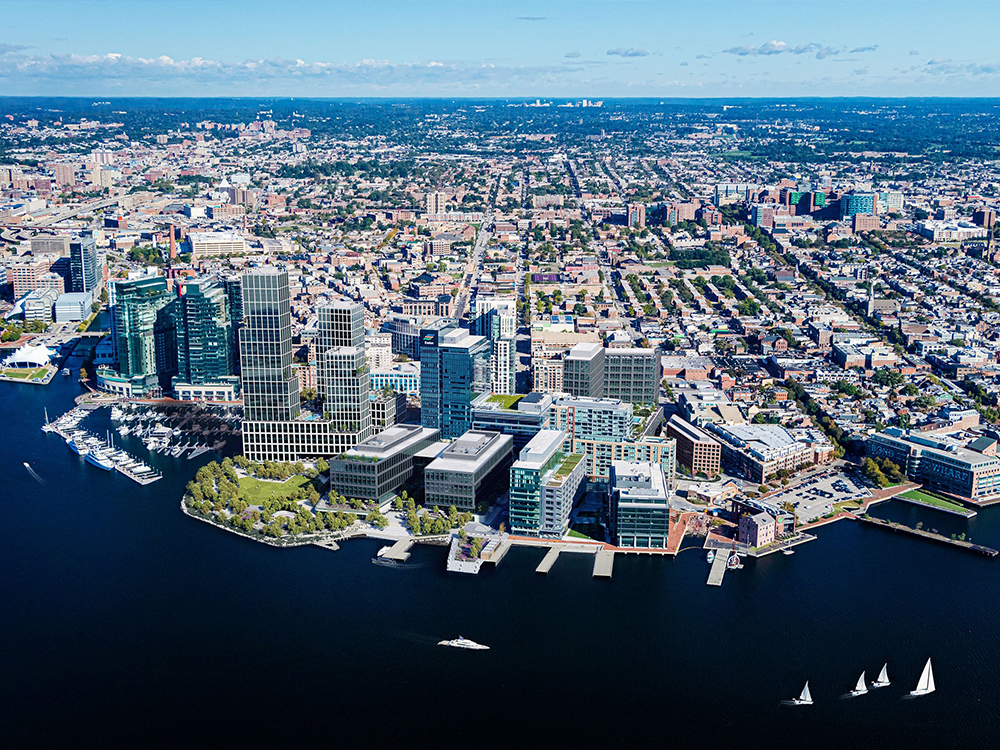 Hillis-Carnes is working with Armada Hoffler Construction Co. to provide Environmental Services for Baltimore's new Harbor Point Development – a 27-acre mixed-use project with three million SF of office, retail, residential, and hotel uses and 9.5 acres of open space.
Parcels 3 & 4 fall under Phase III. Phase III will deliver an additional 550,000 SF of new office space, 500+ new residential units, approximately 60,000 SF of new retail space, a new 152-key extended-stay hotel, and 4.5 acres of new open space.  Parcel 3, located on the waterfront to the west of Wills Wharf and south of the Central Plaza and the Exelon Building, serves as the global headquarters for Baltimore-based investment management firm T. Rowe Price and is comprised of two buildings linked by a lobby atrium.  In addition to its office program, Harbor Point Parcel 3 includes retail and amenity spaces.  Parcel 4, located at the corner of Caroline and Dock Street, will feature two planned apartment towers, a hotel, street-level retail, and garage parking.
Starting in the mid-1800s through the 1970s, the now Harbor Point was home to Baltimore Chrome Works, the world's largest facility for the manufacture of chromium chemicals.  In the 1980s, chromium impact to the soil and groundwater was discovered.  In the 1990s, a cap was installed to hold the contamination in place.  The cap consisted of a slurry wall around the perimeter (3' wide and 70' deep) and a multimedia liner on top.  This Engineering control to hold the contamination in place was the challenge with developing Harbor Point.  The cap had to be opened in order to install deep foundations, but then the cap had to be closed with the newly installed foundation.  The process for cap reinstallation was very detailed to ensure a proper seal and to protect workers' health and safety.  Hillis-Carnes We ensured all the steps, from opening the cap to final closure, were followed and completed to exact specifications.
Hillis-Carnes' skilled and experienced crew, working under the supervision of Project Manager Robert Pushman, is currently performing Environmental CQC/CQA Management for this remarkable development. Mitchell Burke and Willian Switzer are serving as HCEA's Environmental Technicians. Our scope of work includes providing Environmental CQC/CQA Management to include compliance with and documentation required by the project environmental documents, specifically, the CQC/CQA Plan, as well as other pertinent documents as performed on the previous Exelon HQ and Point Street Apartments at Harbor Point.
Hillis-Carnes has been providing our services for this $1 Billion development since 2014.