Hillis-Carnes Provides Extensive Work for Audi Field – $300M, State-of-the-Art Athletic Complex, Located in Buzzard Point, SW, Washington, D.C.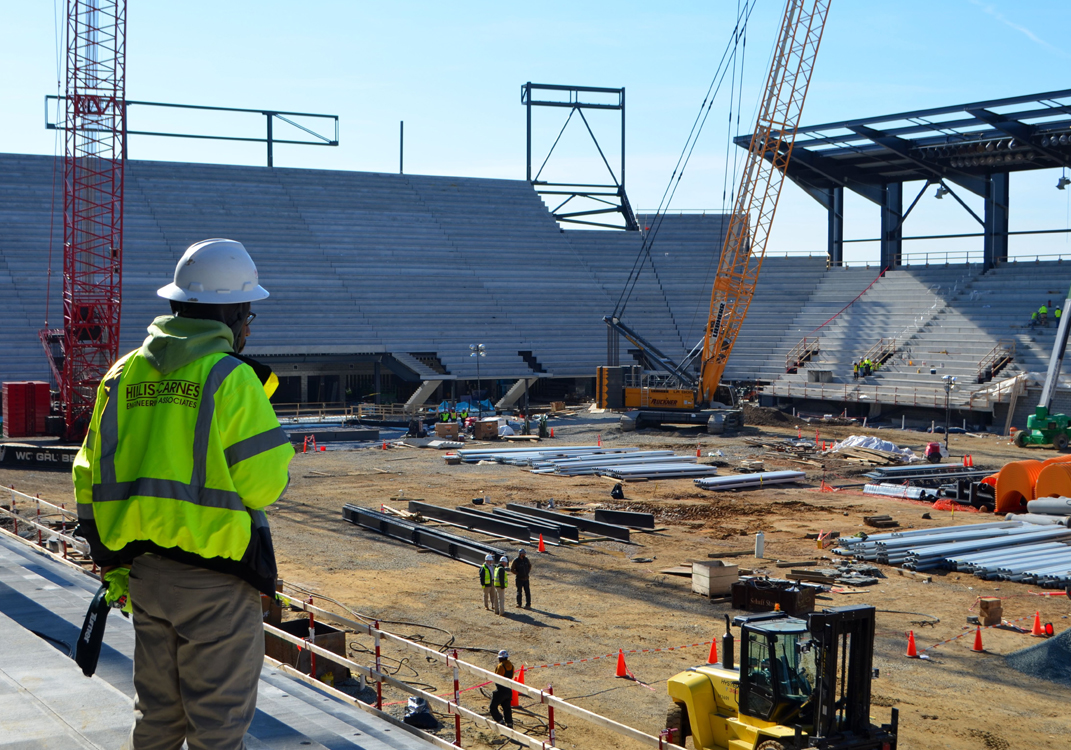 Hillis-Carnes is currently working with D.C. United and Legends Development, (Owner's Representative) to provide Special Inspections and Testing Services in accordance with the District's DCRA Special Inspections Program for this $300 Million, state-of-the-art facility located in Buzzard Point, SW, Washington, D.C.
Audi Field will be the new home for the D.C. United Professional Soccer Franchise.  The stadium facility will have a fan capacity of 20,000 seats with 31 luxury suites.  An additional 500,000 total SF of mixed-use retail and residential future development within the complex is planned.
Hillis-Carnes' skilled and experienced crew, working under the supervision of Senior Project Manager Victoria Bremseth, PE, is currently performing an extensive scope of work for this remarkable development. Trevor Allen is our Lead Technician on the project; Ed Czerwinski is the on-site Structural Steel/Pre-Cast Inspector. Our scope of work includes on-site Testing and Special Inspection Services during the installation of the reinforced grade beams, concrete slabs, concrete walls, structural steel and pre-cast, as well as out-of-state steel fabrication shop inspections. The project is on schedule for completion in July 2018.