Hillis-Carnes Provides Extensive Work for the East Middle School Replacement Project, Located in Westminster, MD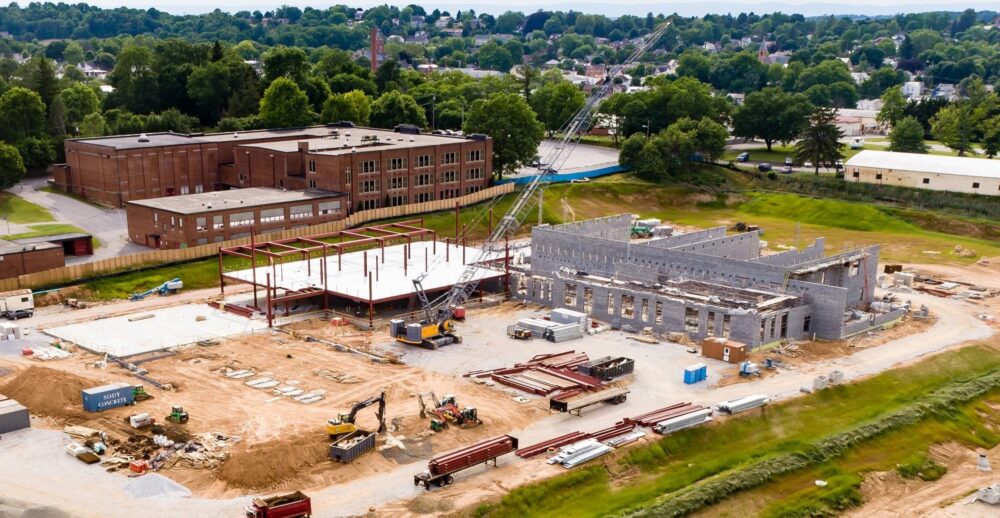 Hillis-Carnes was contracted by Dustin Construction to provide Construction Materials Testing and Inspection Services for the replacement of the existing Middle School in Westminster, Maryland. The new construction includes a two-story middle school, totaling approximately 127,510 SF. The site and existing school will be occupied during construction and will be completely abated and demolished after the new school is complete.
A skilled and experienced crew, working under the supervision of Project Manager, Bobby Noll, was deployed to perform the extensive scope of work that is currently underway for this impressive school development. Our scope of work includes the testing and inspections of mass grading/fill placement, utilities, spread footing foundations, cast-in-place concrete, reinforcing steel, floor flatness/levelness, structural steel, light-gauge structural framing, sprayed fireproofing, structural load-bearing masonry, and pavement. Our On-site Technician, Olympe Ebatta Gouala has been working around the clock performing these services since November 2021 to ensure that all materials are being installed in accordance with the appropriate specifications and requirements.
This project is expected to be completed and opened for the fall 2023 school year.