Hillis-Carnes Provides Extensive Work for the redevelopment of the existing Crystal Plaza One office building into two multifamily residential towers on South Bell Street in Washington, DC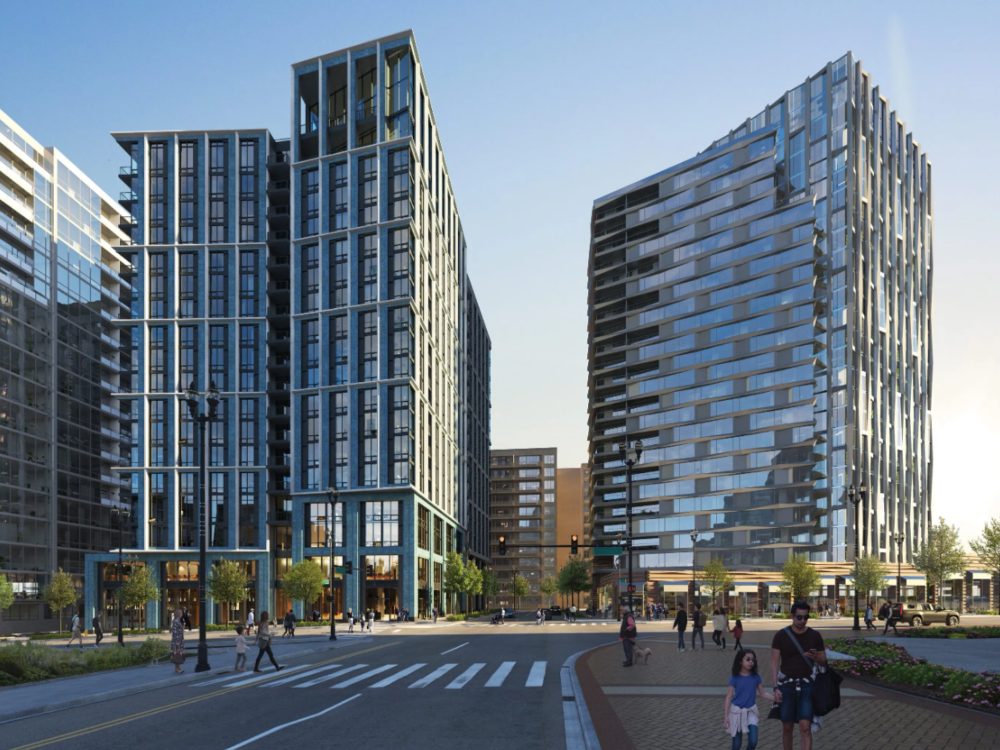 Hillis-Carnes is providing JBG Smith with Construction Materials Testing and Inspection Services and Vibration Monitoring for the redevelopment of the existing Crystal Plaza One office building into two (2) multi-family residential towers with ground floor retail located at 2000 and 2001 South Bell Street. The planned mixed-use development is expected to bring 775 units across two LEED Silver-certified buildings bisected by a new S. Clark-Bell Street and nearly 27,000 SF of retail to the heart of National Landing. The West Tower at 2000 Bell Street will be a 25-story glass tower with 365 multi-family units with 15,000 SF of ground-floor retail with 180 parking spaces.  The East tower at 2001 Bell Street will be a 19-story tower with 420 units and will have 10,000 SF of ground-floor retail with 167 parking spaces. Both buildings are targeting LEED Gold Certification.
Hillis-Carnes' skilled and experienced crew is working under the supervision of Project Manager, Sileshi Teshome, and led by our Senior Technicians, Eyob Muluye and Sahim Niazai. Field Technicians, Hamidullah Salamzai and Henok Geremew are performing an extensive scope of work for this redevelopment. The scope of services being provided by Hillis-Carnes includes the testing and inspections of fill placement, utilities, spread footings, caissons, underpinning, cast-in-place concrete, reinforcing steel, post-tensioned un-bonded concrete, structural steel, pre-cast erection, light-gauge structural framing, sprayed fireproofing, roofing, waterproofing, structural load-bearing masonry, and pavement.
Hillis-Carnes will also provide optical survey monitoring for the project using a system of SOE Monitoring Points (EMP), Structure Monitoring Points (SMP), Surface Settlement Points (SSP), and traditional surveying total station equipment. In addition, we will provide an experienced vibration monitoring technician to set up, remove, and download information from vibration monitoring device(s) weekly and provide a weekly summary report of the data.