Hillis-Carnes Provides Extensive Work for This $199 Million Resort-Style Housing Development Located Adjacent to Temple University's Campus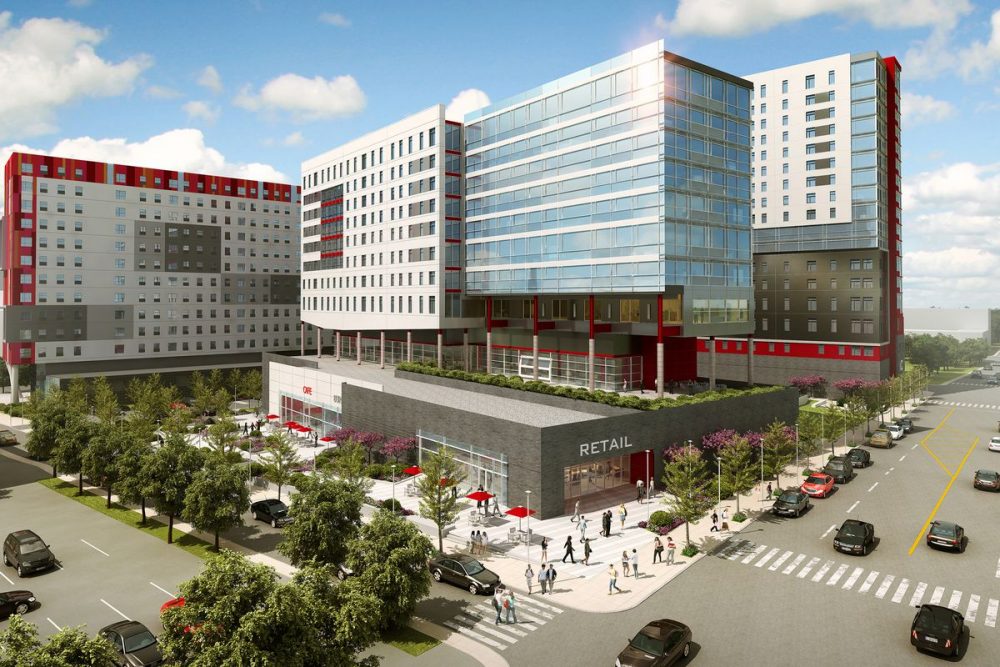 Hillis-Carnes was contracted by the Developer to continue providing Construction Materials Testing and Inspection services, as well as Facilities services for the entire Envelope System, for the second phase of this large development located in Philadelphia, Pennsylvania. The View II is a $199 million resort-style housing development located on the edge of Temple University's campus. This is the second and final phase of the Goldenberg Group's 4.6-acre site redevelopment at 1101 Cecil B. Moore Avenue. This 470,000 SF, 19-story project includes 874 beds within 352 resort-style apartments, approximately 30,000 SF of street-level retail space, and 94 private, secured below-grade parking spaces. Floor plans for the apartments include fully furnished one-, two-, three-, and four-bedroom apartments. Amenities in this second phase will include a coffee bar, fitness center, outdoor terrace, conference rooms, and additional bike storage. The building will be supported by a caisson type foundation, while the superstructure will be a structural steel framing system with a combination of concrete on metal decking and hollow core pre-cast planks.
A skilled and experienced crew, working under the supervision of Project Manager/Engineer, Matt Van Rensler, PE, was deployed to perform the extensive scope of work that is currently underway for this impressive development. Our scope of work includes the testing and inspections of the drilled foundation/caissons, spread footings, cast-in-place concrete, reinforcing steel, pre-cast hollow core plank and metal decking, structural steel and bolting inspections, and structural light-gauge. Our Envelope Consulting will consist of providing inspection services during the installation of the various Exterior Cladding Systems, including EIFS, ACM, CMP, Brick, and associated Air/Water Barrier Systems of below- and above-grade applications. Hillis-Carnes will also perform the testing and inspections of all fenestration products, including punched windows, stick-built curtain wall systems, unitized curtain wall systems, and associated fasteners/anchorage systems. This project is expected to be completed by fall 2019.