Hillis-Carnes Provides Geotechnical Engineering and CMT Services for Sagamore Spirit's Aging Barn 2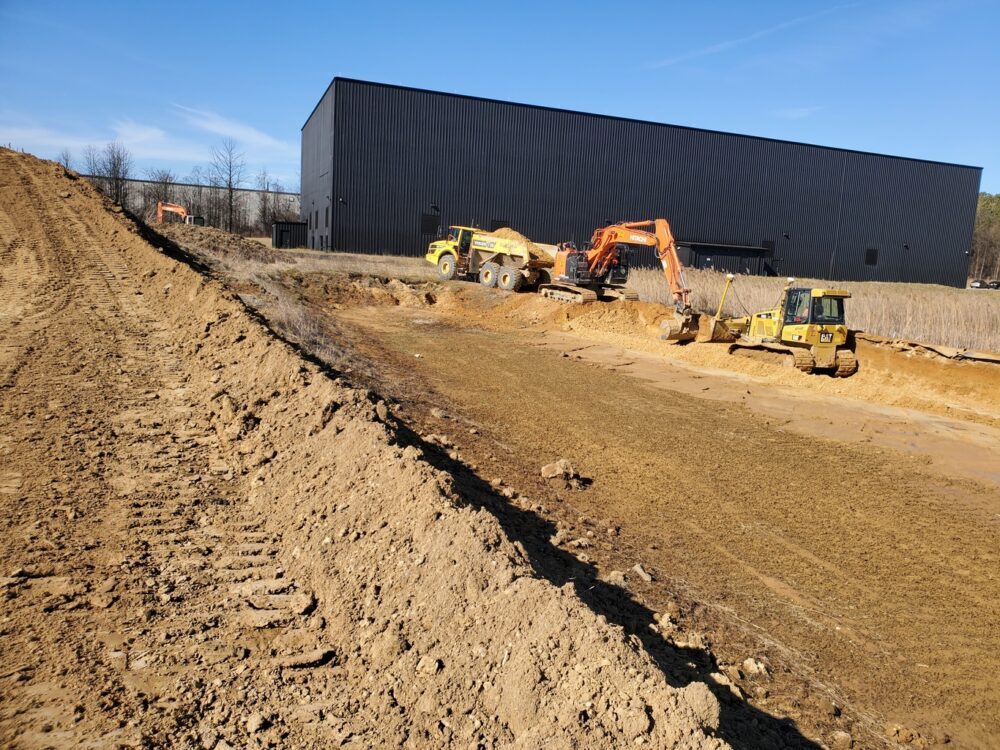 Hillis-Carnes provided Construction Materials Testing and Inspection Services and was the Geotechnical Engineer of Record for the second Sagamore Spirit Aging Barn on their property in Edgemere, Maryland. The new 45,000 SF metal storage building was designed to hold 40,000 barrels of whiskey.
Hillis-Carnes was contracted by Design Collective to provide Geotechnical Engineering services for this project. As the Geotechnical Engineer of Record, our team provided a Geotechnical Engineering study to determine the general subsurface conditions at the boring locations and to evaluate those conditions with respect to concept and design of the project's foundations, floor slabs and loading dock pavement systems. Christopher Hillis, PE and Michael Johnson, PE oversaw the scope of services provided, which consisted of site work, the performance of laboratory tests, engineering analyses, and preparation of a geotechnical report. To explore the subsurface conditions, we drilled soil test borings to obtain samples of the soil. Our subsurface exploration program consisted of eight Standard Penetration Test (SPT) soil borings across the site. After completion of all field exploration and laboratory testing, a geotechnical engineering report was prepared and submitted.
Next, Hillis-Carnes performed Construction Materials Testing and Inspection services. A skilled and experienced crew, working under the supervision of Project Manager, Ryan Burke, EIT, was deployed to perform the extensive scope of work that was recently completed for this development. Our scope of work included the testing and inspections of mass grading/fill placement, utilities, cast-in-place concrete, spread and wall footings, rebar, structural load-bearing masonry, reinforcing steel, structural light-gauge erection, floor flatness testing on slabs, and pavement.
Our field crew members that were heavily involved in performing this work consisted of Structural Steel Inspectors, Ralph Smith and Ed Czerwinski, and Engineering Technicians, Prince Osidje, Olajide Ogunsanya, Obaidullah Ebrahimi, and Olushola Badaru.
Hillis-Carnes was honored to be a part of this remarkable development. To see a video tour of the finished Barrel Aging Facility, courtesy of Plano-Coudon, LLC., click here: Sagamore Barn Tour