Hillis-Carnes is Providing Construction Materials Testing and Inspection, Environmental, and Geotechnical Engineering Services for the $59.5M Multi-Use Sports and Events Facility in Hagerstown, MD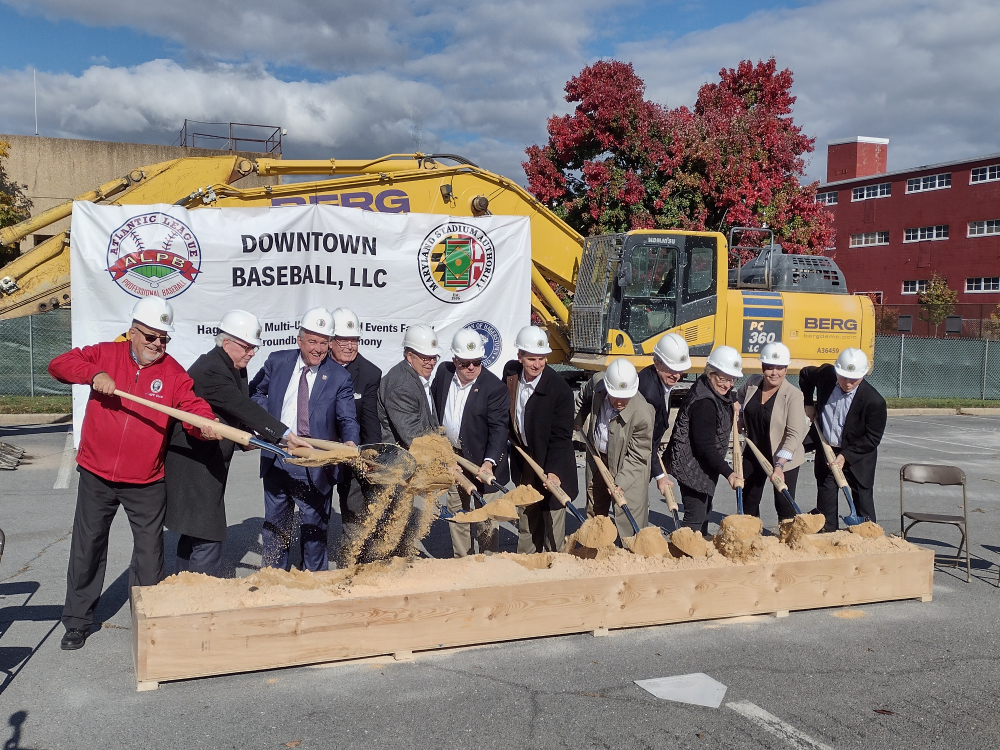 Hillis-Carnes is currently working with The Maryland Stadium Authority and Pendulum to provide Construction Materials Testing and Inspection, Environmental, and Geotechnical Engineering Services, for this state-of-the-art, family-friendly venue that will host outdoor concerts, festivals, community events, as well as serving as the home field for an Atlantic League Professional Baseball Club located in Hagerstown, Maryland.
The project includes demolition of existing buildings located on the site, site preparation work, and construction of the new facility, inclusive of structure, turf, and seating. The facility will be a catalyst for downtown revitalization and inspire further economic development and tourism for Washington County and western Maryland.
Hillis-Carnes' skilled and experienced crew, under Project Manager's Cindy Shepeck and Cullen Coleman, and Geotechnical Engineer, Michael Johnson, performed an extensive scope of work for this remarkable facility. David Scriever and David Miller, Jr. are the Engineering Technicians on the project. Our scope of work includes testing and inspections of soils/earthwork, utilities, stormwater management facilities, spread footings, caissons, controlled modulus columns (CMC), cast-in-place concrete, reinforcing steel, structural steel, light-gauge structural framing, sprayed fireproofing, intumescent paint inspections, structural load-bearing masonry, pavement, roofing, building envelope, waterproofing, SWM, erosion and sediment control, and paint.
The Geotechnical services provided by Hillis-Carnes involved exploring the site of work, performing geophysical site exploration, engineering analyses, and the preparation of a geotechnical report. To accomplish those objectives, Hillis-Carnes performed a subsurface exploration program including 10 soil borings with Standard Penetration Testing (SPT), five Cone Penetration Testing (CPT) soundings, and five Electrical Resistivity (ER) surveys.  After completion of all field exploration and laboratory testing, a geotechnical engineering report was prepared and submitted to the client. Hillis-Carnes recommended additional soil engineering, testing, and consulting be performed.
Hillis-Carnes also provided Phase I & II Environmental Site Assessments of the property. The assessment included a site and area reconnaissance, a regulatory database review, a historical record search, interviews, and in-situ testing services. Additionally, Hillis-Carnes provided an Environmental Management Plan (EMP) for the project and is providing continuous environmental reviews, which are being overseen by the Maryland Department of the Environment (MDE) – Land Restoration Program.