Hillis-Carnes Ranks As One of the 50 Fastest-Growing Companies in Greater Baltimore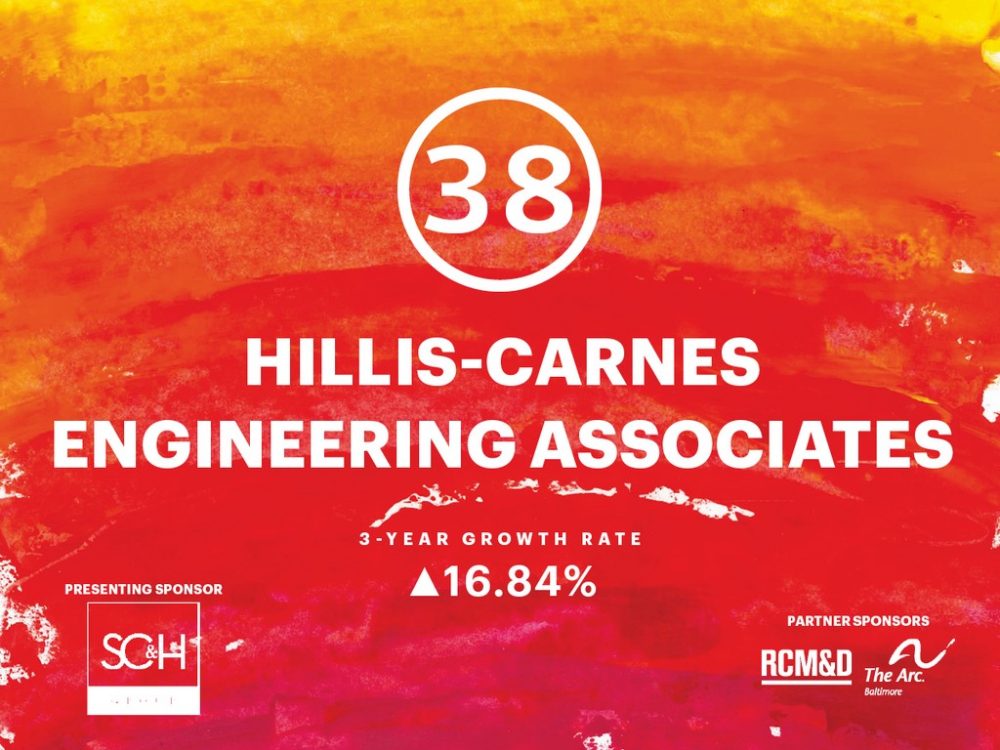 The Baltimore Business Journal (BBJ) recently published the list for "Baltimore's Fast 50". The BBJ ranks the fastest-growing private companies by averaging the percentage of revenue growth between 2015, 2016, and 2017 for companies located in the Greater Baltimore area.
With a 16.84%, three-year average growth rate, Hillis-Carnes ranked No. 38! Between the 50 companies who made this list, the average growth from 2015 to 2017 was 38%, with a combined total revenue of $4.43 Billion in 2017.  It is an honor to be recognized as one of the fastest-growing companies in Greater Baltimore, and we thank our employees and clients for helping us achieve this outstanding accomplishment.
Congratulations to our friends at St. John Properties Inc., Bozzuto Group, KCI Technologies Inc., Hord Coplan Macht Inc., Southway Builders Inc., CAM Construction Co. Inc., Edgemont Builders, Ecotone Inc., Stella May Contracting Inc., Concrete Protection & Restoration Inc., and GWWO Inc./Architects for also making the "Fast 50" list!