Hillis-Carnes Ranks As One of the 50 Fastest-Growing Companies in Greater Baltimore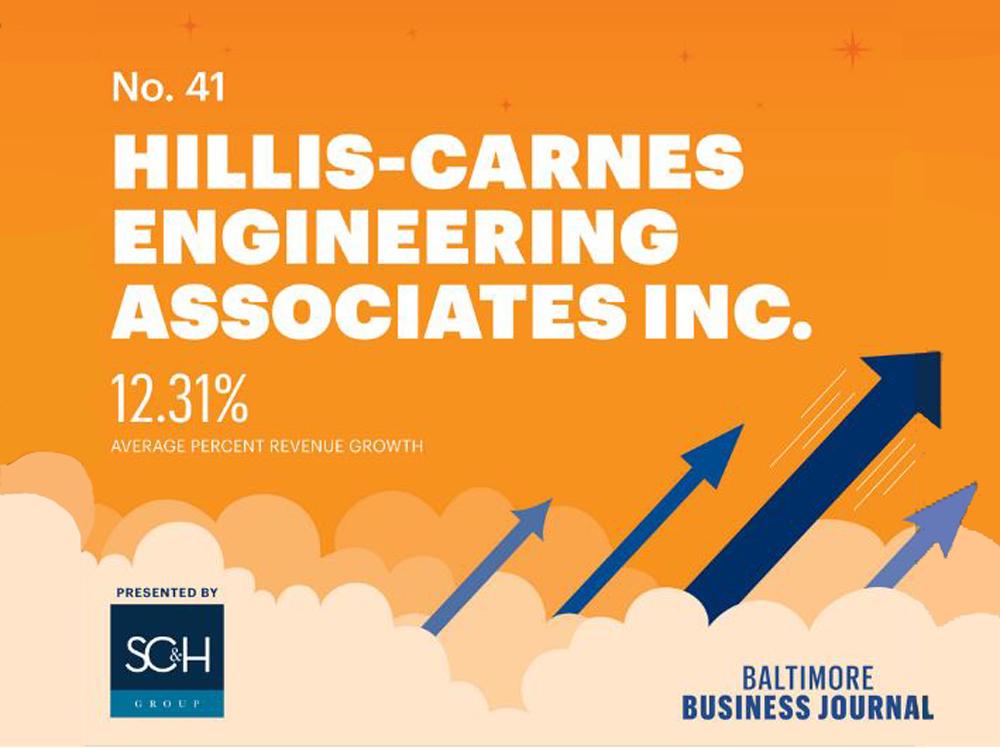 Hillis-Carnes ranked No. 41 on the Baltimore Business Journal (BBJ)'s recently published "Baltimore's Fast 50" list. Hillis-Carnes was among the list of private companies in the Greater Baltimore area with the highest average percentage of revenue growth between 2016, 2017, and 2018.
With a 12.31%, three-year average growth rate, Hillis-Carnes had to have at least $100,000 in revenue for 2016 and $1,000,000 in 2018. This is the second year in a row that Hillis-Carnes ranked on "Fast 50" thanks to the sustainable growth Hillis-Carnes has achieved from 2015-2018.
Joining Hillis-Cares are our valued business partners and clients at St. John Properties Inc., KCI Technologies Inc., Hord Coplan Macht Inc., Harkins Builders Inc., Cam Construction Co. Inc., and Moseley Architects. Congratulations to all of the "Fast 50" companies on their success. It is an honor to be recognized as one of the fastest-growing companies in Greater Baltimore, and we couldn't have done it without our employees and clients who continue to raise the bar for Hillis-Carnes. Here's to another year of growth!