Hillis-Carnes Receives National Drilling Association (NDA) Safety Award For Outstanding Safety Record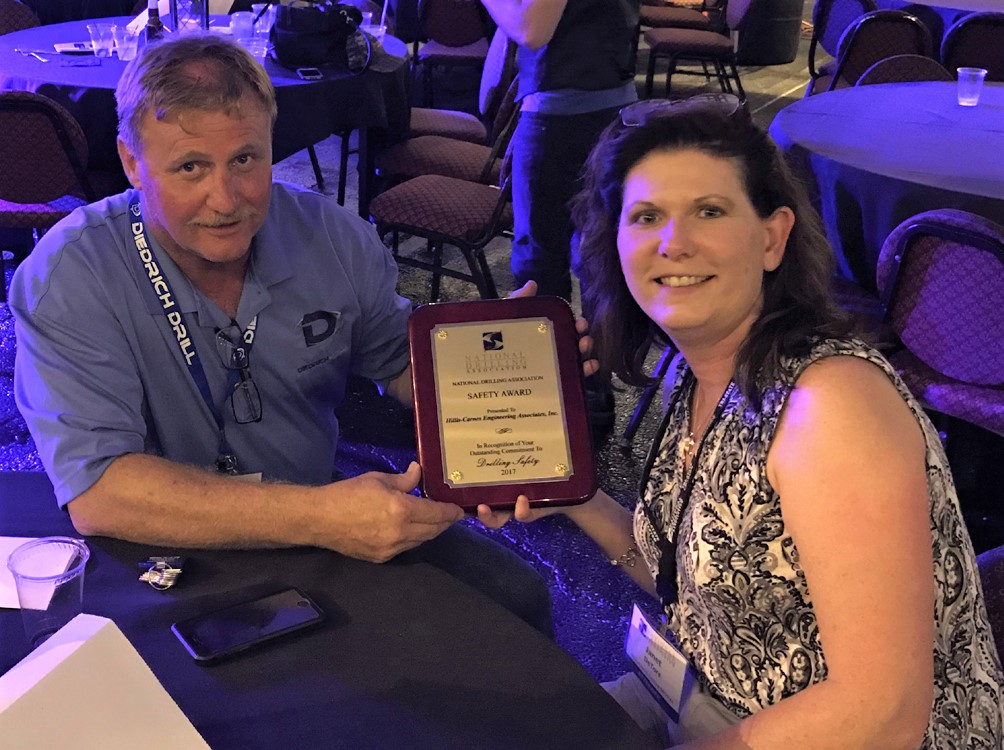 Hillis-Carnes' Drilling Division of the Specialty Construction Group has been nationally recognized for outstanding safety performance.
The National Drilling Association (NDA) is a leading drilling industry advocate for safe mineral exploration and geotechnical/environmental drilling operations. The NDA Safety Award Program recognizes drilling contractor members' outstanding safety performance on a yearly basis. Drilling contractors of comparable size are evaluated based on incident rates and annual hours of field exposure.
In 2017, Hillis-Carnes' Drilling Division worked a total of 64,109 working hours with a "0.0" Incident Rate (no injuries/illnesses reported). In recognition of our outstanding safety record, our Specialty Construction Group received the NDA Safety Award for 2017.
The safety award was presented during the President's Dinner at the NDA Convention held in Aurora, Ohio. Janet DeTore, Senior Geologist/Project Manager of our Specialty Construction Group, attended the NDA Convention on behalf of Hillis-Carnes to receive the award. To find out more information regarding our specialty construction and drilling operation services, please click here.