Hillis-Carnes Specialty Construction Group (SCG) Receives "A" Grade From MDOT SHA for the MD-85 at I-270 Interchange Project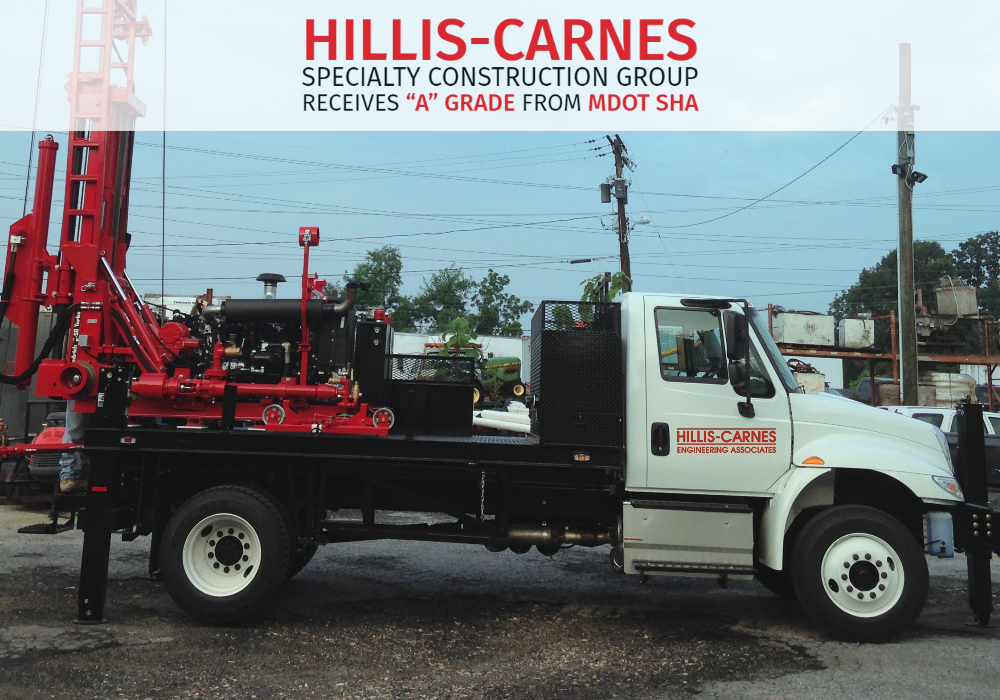 Hillis-Carnes is proud to announce that our Specialty Construction Group (SCG) recently received their Annual MDOT SHA Contractor/Subcontractor Work Evaluation report for their work on the MD SHA project FR3885171 MD-85 (Phase 1) at I-270 Interchange in Frederick, Maryland. Our SCG crew received a total of 4.8 out of 5.0 score, otherwise known as an A grade!
The SCG group was graded on a multitude of different criteria and received perfect scores for safety awareness, safety compliance, and keeping the project on schedule. Our team was also graded on our ability to be flexible during changing conditions, our work knowledge for the tasks they were performing, their decision-making skills, issue resolution (partnering), and for their environmental stewardship.
The work was performed for the eventual reconstruction and widening of the MD-85 and I-270 interchange, ramps, and adjacent roads.  The SCG group performed a Low Mobility Displacement Grouting program at ten different grout zones located on I-270, MD-85, the ramp areas, and on Crestwood Blvd for ground improvements and stabilization between April 23, 2018, and November 20, 2019. A total of 559 grout holes, ranging in depths between five lf and 25 lf and totaling 13,086 lf, were drilled and grouted.  A total of 7,138.1 cubic yards of the grout was injected in the ten grout zones.
Congratulations to all the Hillis-Carnes SCG personnel involved with this project on another job well done!