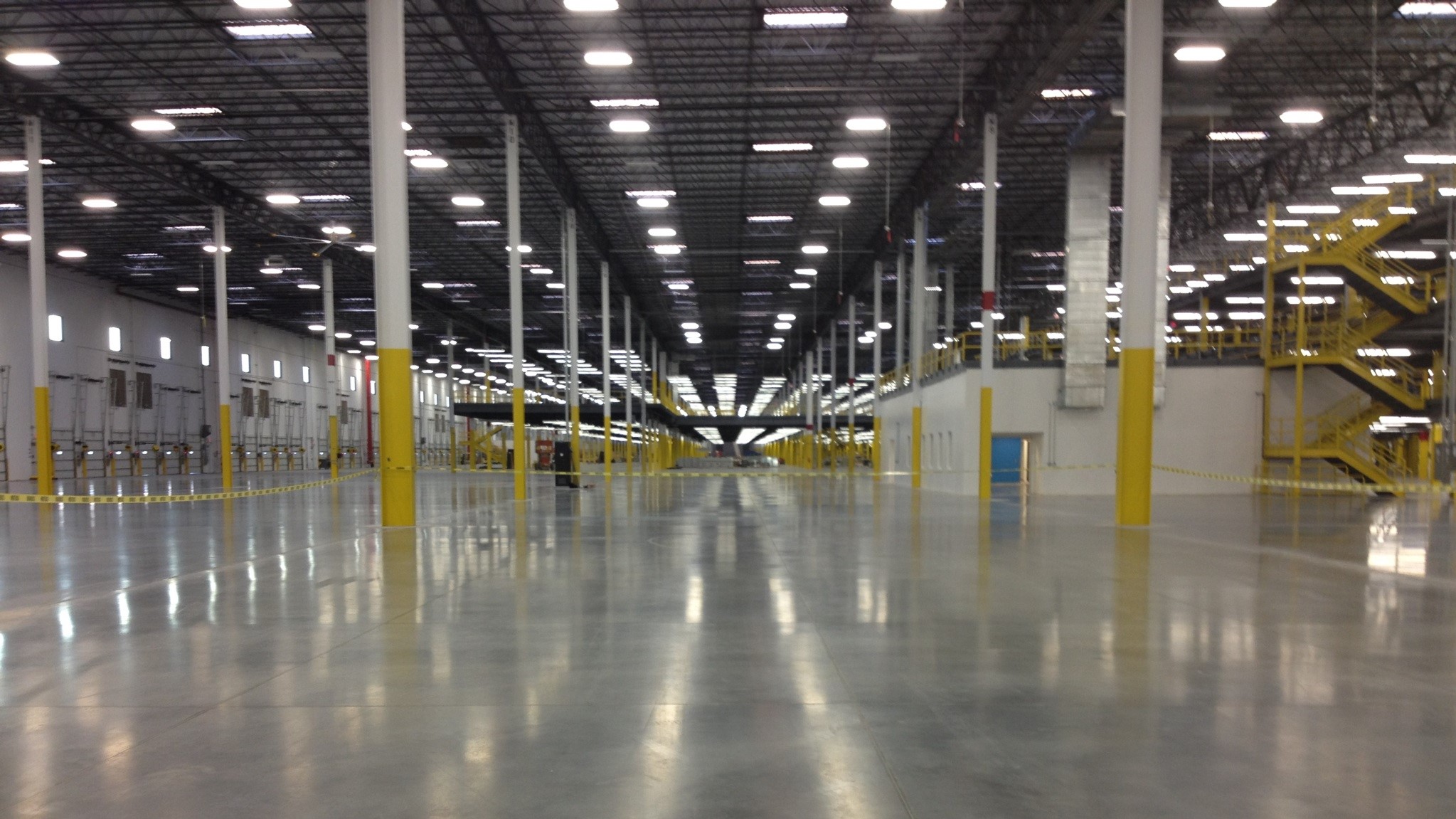 Amazon Fulfillment Center
The new Amazon Fulfillment Center consists of a three-level, 2,400,000 SF building, located in southeast Baltimore City, and in close proximity of the Port of Baltimore. This Center was constructed with concrete slab-on-grade, structural steel columns (40' ceiling height), and pre-cast wall panels.
Hillis-Carnes was contracted to provide Construction Materials Testing and Inspection services for this project. The scope of work included soil compactions, and concrete and reinforced concrete inspections that included floor flatness surveys and structural steel and pre-cast inspections for the entire project. The project was fast-tracked with multiple shifts and our team delivered all required services on schedule and within budget for the Client.