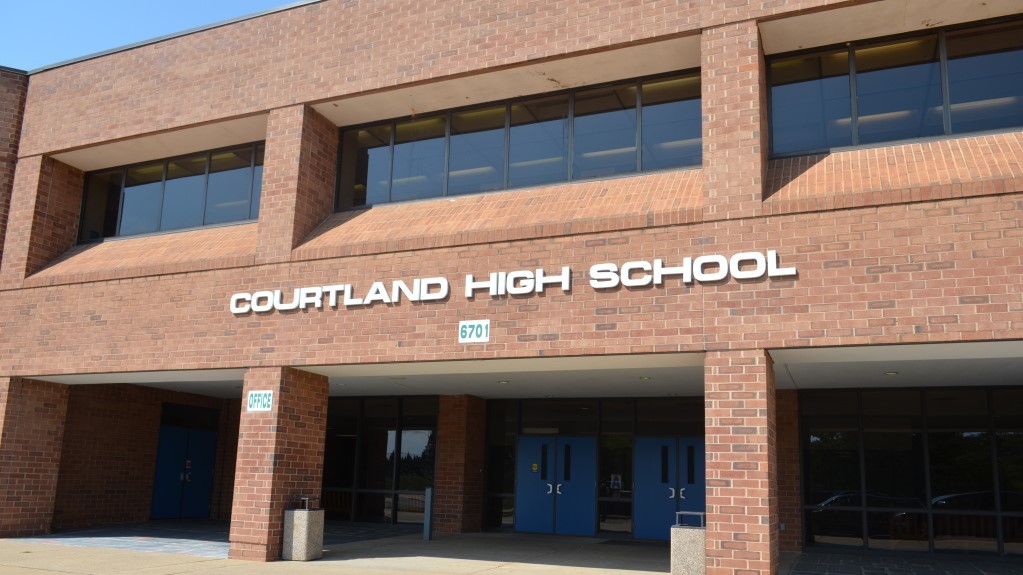 Courtland High School Improvements
Cost: $31 Million

Completed: 2017

Location: Spotsylvania, VA
The Courtland High School project consisted of the renovation and expansion to three sides of the existing two-story main school structure. Improvements included an entrance addition, wrestling room addition, classroom additions, and an ancillary athletic building located to the east of a parking lot to service the existing field house and stadium. The project also included new parking lots designated bus parking/drop-off between service drives located on the south side of the main school structure. Light to moderate structural loads were used for the building additions, with column, wall, and floor loads not exceeding 100 kips, 4 kips per linear foot, and 150 pounds per SF.
Finished floor elevations for the main school building additions were to coincide with the first floor finished elevation for the existing school building. Based on the developed nature of the site, minor cut and fill grading was used to achieve finished grade for these building additions.
Hillis-Carnes was contracted to provide Geotechnical Engineering, Subsurface Explorations, and Laboratory Testing services for this project. The scope of work included exploring the existing site and subsurface conditions, performing laboratory analysis, and interpreting these conditions in relation to the proposed project. The site exploration included ten Standard Penetration Test (SPT) soil borings, which were then tested at our in-house laboratory. Hillis-Carnes then made recommendations for the design and construction of foundations and pavements proposed areas of this project.
Hillis-Carnes will also provide Construction Materials Testing and Special Inspection services once construction begins in 2018.