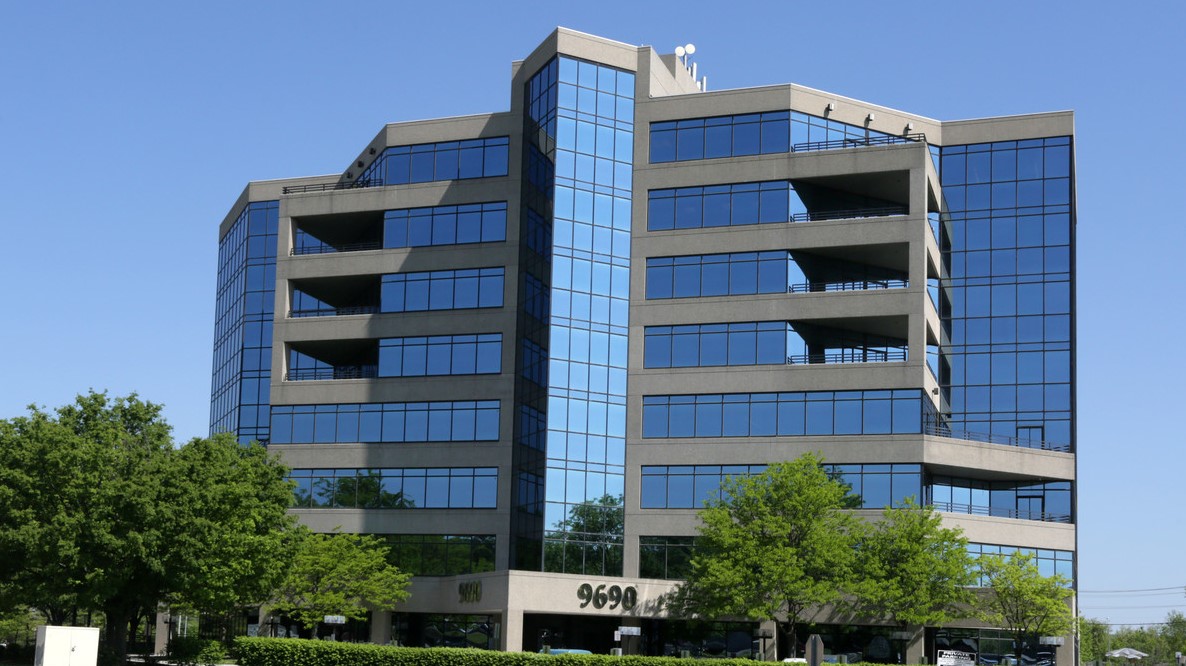 Deereco and Padonia Roads Redevelopment
Cost: $44.5 Million

Completed: 2018

Location: Timonium, MD
Hillis-Carnes was contracted to perform subsurface exploration and geotechnical engineering services for the proposed redevelopment of the existing office properties located at 375 W. Padonia Road (Tessco office building) and 9690 Deereco Road (PayPal office building), along with their associated parking areas in Timonium, Maryland. These office properties were redeveloped into a mixed-use development totally 246,000 SF on 11.8 acres.
The improvements on the Padonia Road property included a two-story parking deck and single-story retail/restaurant structure in the existing at-grade parking lot located along the west side of the Tessco office building. A six-level hotel was proposed along the existing west exterior wall of the Tessco office building and extend one column bay into the building. The improvements on the Deereco Road property included the demolition of a two-story parking deck structure along the east side of the two existing office buildings and replaced with a six-level office building opposite the PayPay office building with a new five-level parking structure. In addition, a five-level residential building with a four-level parking structure was proposed opposite the Tessco office building immediately north of the residential building.
The scope of work consisted of exploring the site work, the performance of laboratory tests, engineering analyses, and preparation of a geotechnical report. In order to explore the subsurface conditions, we drilled soil test borings to obtain samples of the soil. Our subsurface exploration program consisted of 31 Standard Penetration Test (SPT) soil borings. The borings were drilled within the proposed areas of all of the new parking garages, residential building areas, office building, and hotel.
In addition to the 31 SPT borings, in-situ infiltration testing was also performed. With the presence of the existing two-story parking deck structure on the east half of the site, it made it challenging to perform SPT borings with the low overhead clearance limitations. In those areas, Cone Penetrometer Testing (CPT), which is an in-situ testing method was performed to determine the geotechnical engineering properties of soils and to delineate soil stratigraphy. Our team conducted a total of 16 CPT borings.
Groundwater was also monitored during our drilling operations and was detected in only ten of the 44 borings. Based on the subsurface conditions encountered and our laboratory results, Hillis-Carnes provided thorough recommendations to the Client in regards to general site preparations, fill selection, placement, and compaction, foundations for each proposed structure, ground-supported slabs, groundwater and drainage, pavement areas, and below-grade/retaining walls.