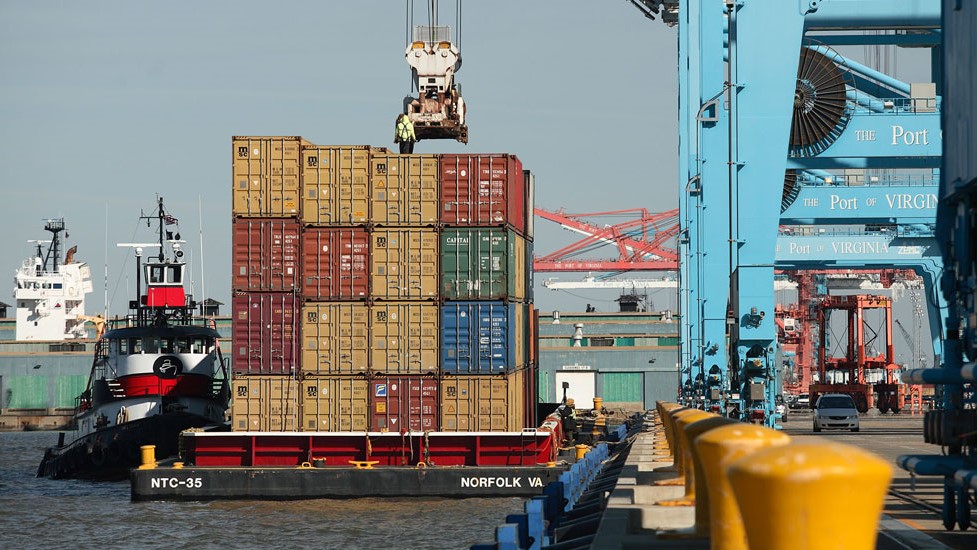 I-564 Intermodal Connector
Cost: $141.3 Million

Completed: 2017

Location: Norfolk, VA

Services:
The I-564 Intermodal Connector project in Norfolk, Virginia is a collaborative transportation partnership between the Federal Highway Administration (FHWA), Eastern Federal Lands Highway Division (EFLHD), the Virginia Department of Transportation (VDOT), and the U.S. Navy. The extension of I-564 streamlines the region's transportation network, resulting in direct freight access and increased cargo efficiencies at Norfolk International Terminals (NIT) and the Ports of Virginia. It provides significant relief from the highly trafficked Hampton Boulevard which served NIT, coupled with more fluid and direct commuter access to Naval Station Norfolk (NSN).
The I-564 Intermodal Connector has four lanes with a grass median and includes new bridges and overpasses, exit and entrance ramps, stormwater management areas, and other related infrastructure. It provides separate traffic queues for vehicles entering NSN and NIT. Finally, the connector's terminus provides access to Second Street within NSN, including the replacement of NSN Gate 6, access to the northern side of NIT, and eastbound re-entry to I-564 from both access points.
Hillis-Carnes was contracted to install inclinometers, piezometers, and extensometers at designated ramp and bridge locations. All installations were completed in accordance with the guidelines provided. A total of six magnetic extensometers, two inclinometers, and ten vibration wire piezometers were installed. Hillis-Carnes provided a report of initial readings to the client. The project was completed ahead of schedule.