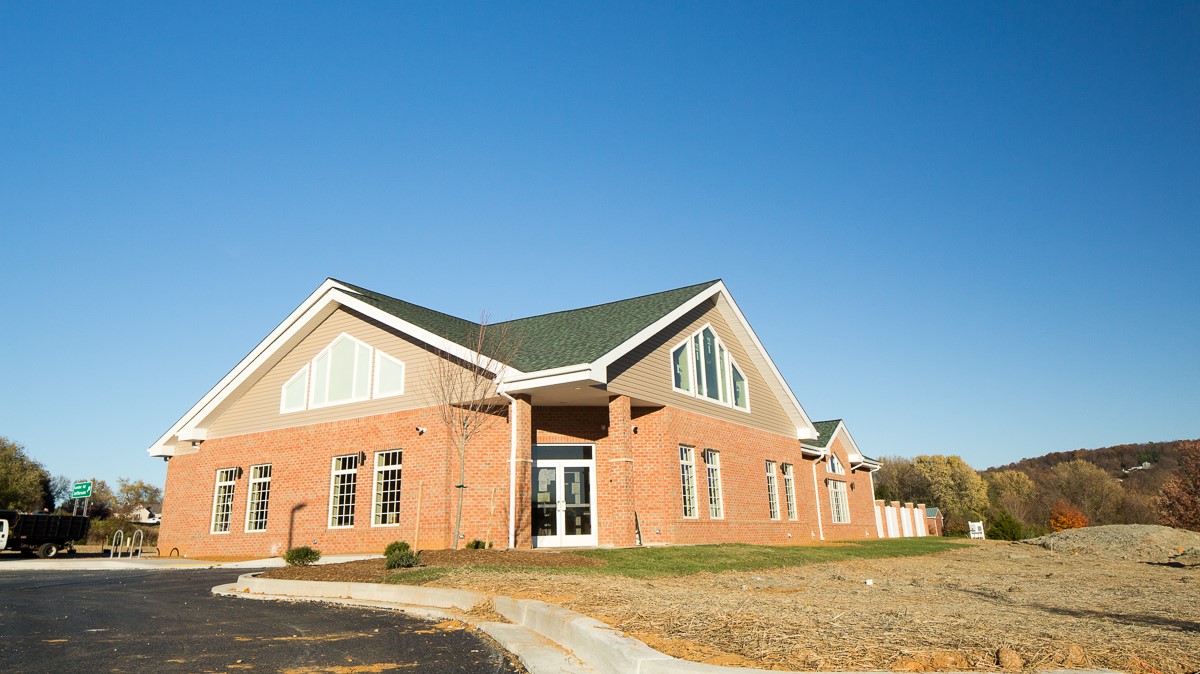 Jefferson Veterinary Hospital
Cost: N/A

Completed: 2017

Location: Frederick, MD
Hillis-Carnes was contracted to provide Subsurface Exploration/Geotechnical Engineering, as well as Construction Materials Testing and Inspection for the new construction of a 5,000 SF, one-story Veterinary Hospital, located less than a half mile away from the existing Jefferson Veterinary Hospital. The new facility provides additional space for exam rooms, surgical suites, waiting area, and a dedicated bereavement room. The proposed building was designed as a slab-on-grade structure and supported on spread footings. The construction also included an entrance roadway and associated parking spaces.
Hillis-Carnes performed Geotechnical Engineering services for the project, which included exploring the subsurface and the groundwater conditions for the proposed building and interpreting these conditions in relation to the proposed project. To characterize the behavior of the existing soil and groundwater conditions as it pertains to foundation design and related geotechnical aspects for the proposed development, six Standard Penetration Test (SPT) soil borings to depths of 5-20 feet below existing site grades were drilled in the areas of the proposed building and parking lot. Laboratory tests were then performed as necessary to establish the significant characteristics and parameters of the subgrade soils. Based on the boring results, recommendations for foundation support systems, including soil bearing pressure and footing subgrade preparation was provided to the client, and recommendations on the settlement, slabs on grade, pavement, drainage, compacted fill, and any other related geotechnical aspects in relation to the proposed construction were outlined in the report.
Hillis-Carnes also performed Construction Materials Testing and Inspection services for this project, which consisted of the testing and inspections of soils/earthwork, foundation bearing, cast-in-place concrete, reinforcing steel, asphalt, masonry mortar and grout, and structural steel/wood framing. Our services were provided on-call and on an as-need basis for the structural elements of the project.