Where is Hillis-Carnes Heading Next?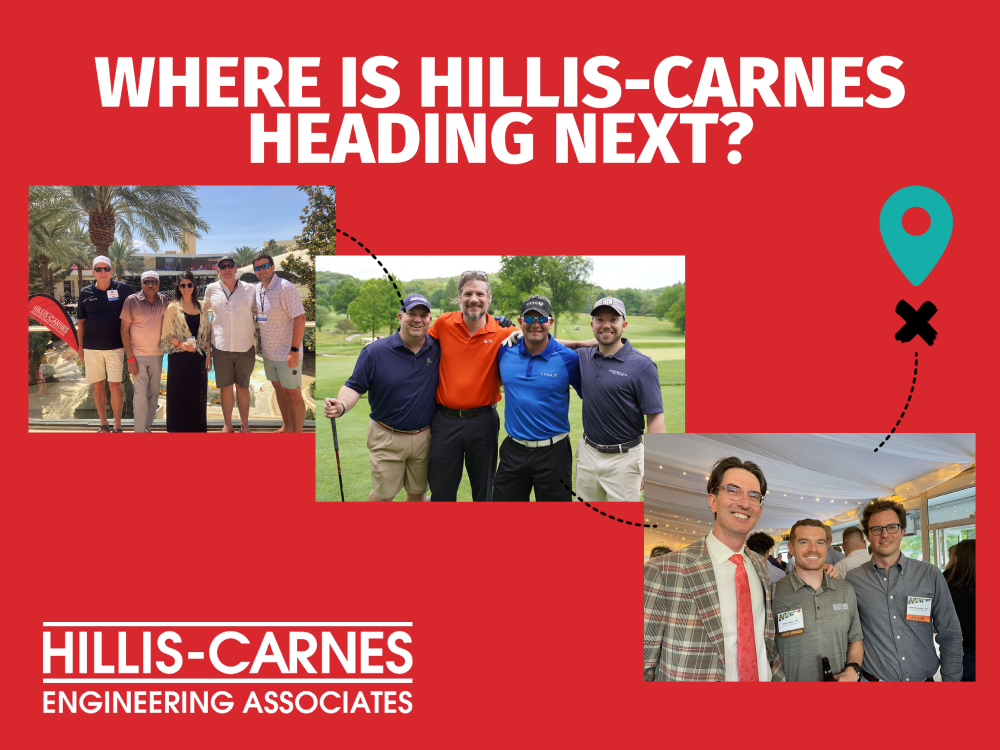 Hillis-Carnes has been back at it this Spring! Our team really enjoys getting out there and attending various industry networking events throughout the year. Being able to reconnect with familiar faces, while meeting new people and building new relationships is something we actively seek to be a part of.
On May 21-23, Hillis-Carnes was happy to be back in sunny Las Vegas for The Maryland Real Estate Convention, reconnecting, and meeting with a great group of people. Thank you to everyone who stopped by our cabana, and to all the sponsors and attendees who make this event incredible each year! It was so nice to be back in person this year and see everyone's smiling faces…Until next year!
The next event we attended was on Monday, June 6th. Our Regional Business Development Manager, Aaron Roach attended the NAIOP's 2022 Annual Golf Outing event at the Fox Chapel Golf Club for a fun day of golf and networking with other industry professionals. Thank you to NAIOP Pittsburgh for hosting another wonderful event.
Finally, the most recent event we attended was on June 14. Branch Manager, David Harmanos, PE, Project Engineer, Andy Hajec, and Senior Project Manager, Michael Kokoszka, of our Philadelphia branch attended the 2022 Leverage Event, which was held at the historic Bartram's Garden. Our Philly team was able to connect with professionals in design and related fields, honor the work of Leverage's amazing volunteers, and to see recent pro bono conceptual designs.
See our list below of upcoming events our team will be attending in the coming months:
June 22 (5:00 PM to 7:00 PM) – NAIOP Maryland Summer in the City in Port Covington
June 23 (4:00 PM to 9:00 PM)- 150th Anniversary Dinner for the Lancaster Chamber of Commerce Event at the Lancaster County Convention Center
June 28 (7:30 AM to 4:00 PM) – SMPS Central PA Golf Outing at Regents' Glen Country Club
July 13 (5:30 AM to 7:30 PM) – South Central AEC (SCAEC) Networking Event at Lancaster Barnstormers/Clipper Magazine Stadium
TBD – Master Builders Association of Western PA Members Golf Outing
October 3 (10:30 AM – 7:00 PM) – 2nd Annual Marketing Masters Invitational at the Allegheny Country Club
Please stop by and say hi if you're attending any of these events.