Capital Rail Constructors features Hillis-Carnes' Project Engineer, Behdad Balazadeh's Work on the Silver Line, Phase II Project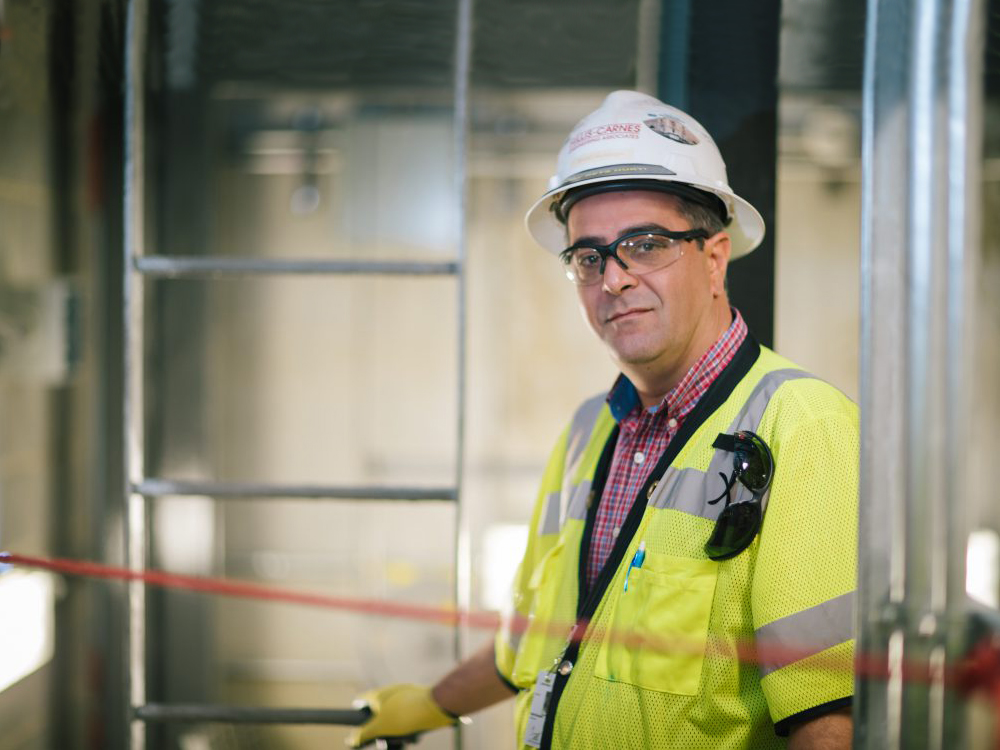 Hillis-Carnes Engineering Associates, Inc.'s Project Engineer, Mr. Behdad Balazadeh was recently featured on the 'News' page of Capital Rail Constructors (CRC), a Clark and Kiewit Joint Venture website. In the article, Mr. Balazadeh explains his 'American dream', how he got into engineering, and what it has been like to be part of such a high-profile job.  Phase II of the Dulles Corridor Metrorail project is a design-build project further extending the Washington Metropolitan Area Transit Authority's Silver Line 11.4 miles west, to Dulles International Airport and beyond to Loudoun County, Virginia.
Mr. Balazadeh's journey began more than 6,000 miles away in Tehran, Iran. Although he was born into a family of healthcare professionals, Mr. Balazadeh decided to take a different route and focus his attention on engineering. He graduated with his B.S. degree in Materials Engineering and his M.S. degree in Materials Engineering, specializing in Corrosion Protection. Mr. Balazadeh moved to the United States to apply his engineering expertise and live out his American Dream. Soon after moving to the U.S., he joined the American Welding Society and became a Certified Welding Inspector (CWI).
He began working on Phase I of the Silver Line project in 2015 and joined Phase II of the project in mid-2016. Mr. Balazadeh performs all of the structural steel and welding inspections for the project, from steel, bolted connections, decking, columns, precast connections, etc. Not only is it Mr. Balazadeh's responsibility to ensure that every weld and connection are up to code and to the approved drawings, but that they are to the highest quality possible. Safety is the number one priority to Mr. Balazadeh and the Quality Control (QC) team. Mr. Balazadeh goes into detail about how he has never experienced such teamwork as he has with CRC and everyone involved with this project, and that he is proud to be working alongside of other professionals who make it their priority to maintain this quality with the highest standard.
To learn more about Mr. Balazadeh's journey on the project and read CRC's complete article, click here.
Image by Capital Rail Constructors