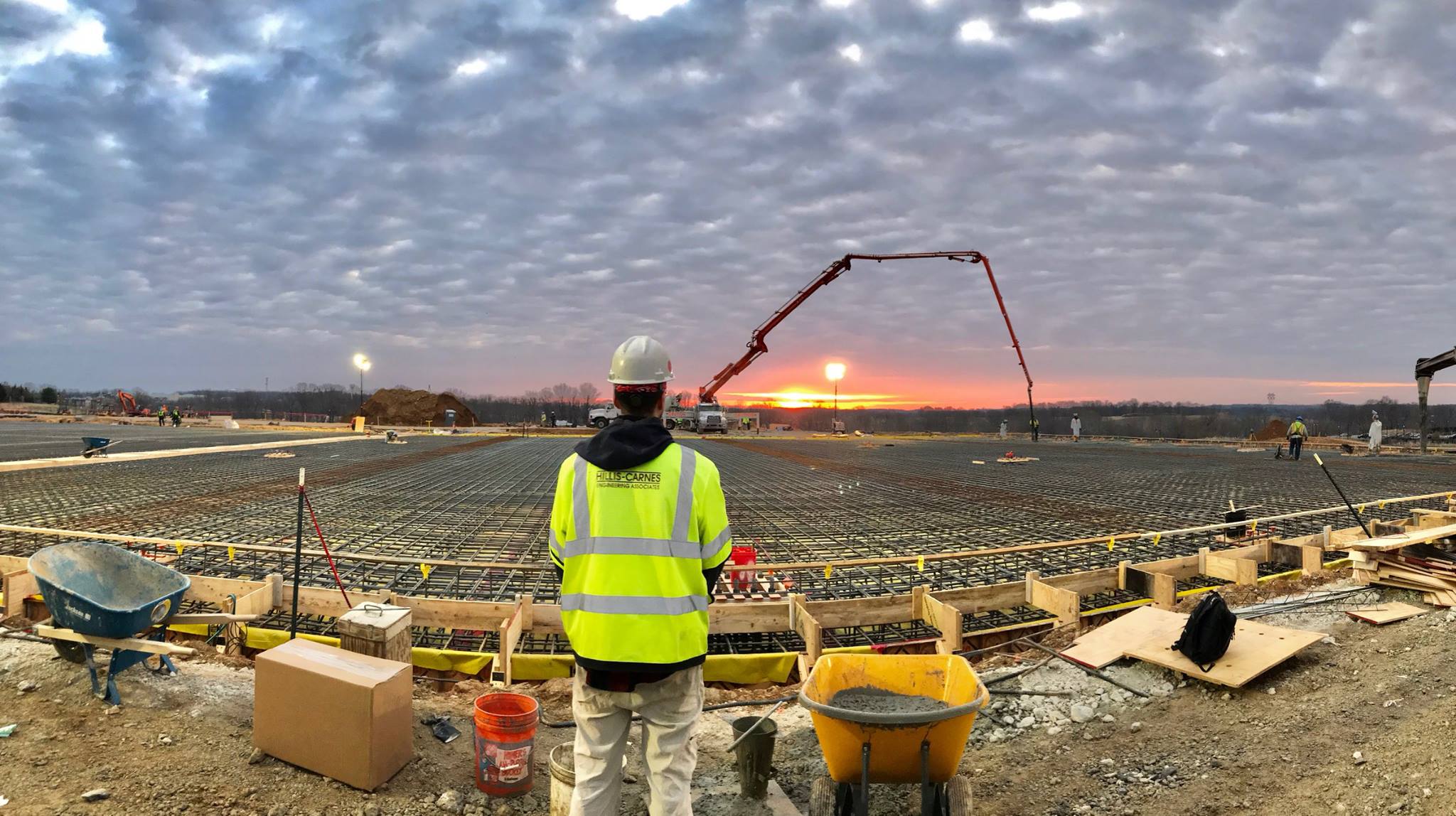 Kite Pharma Facility
Hillis-Carnes was contracted to provide Construction Materials Testing and Inspection services during the new construction of the Kite Pharma Facility that is being built on a 20-acre site in Urbana, Maryland. Kite Pharma is a biopharmaceutical company that develops immunotherapies, and the site will be used to make a variety of cancer medications. The facility will consist of 62,000 SF of office space and 217,000 SF of manufacturing, plant, and shipping space.
Hillis-Carnes' scope of services include the testing and inspections of building foundation, foundation reinforcement, structural steel erection, cast-in-place concrete, mass grading, pavement and utilities. The Urbana plant is expected to begin commercial production by late 2021.