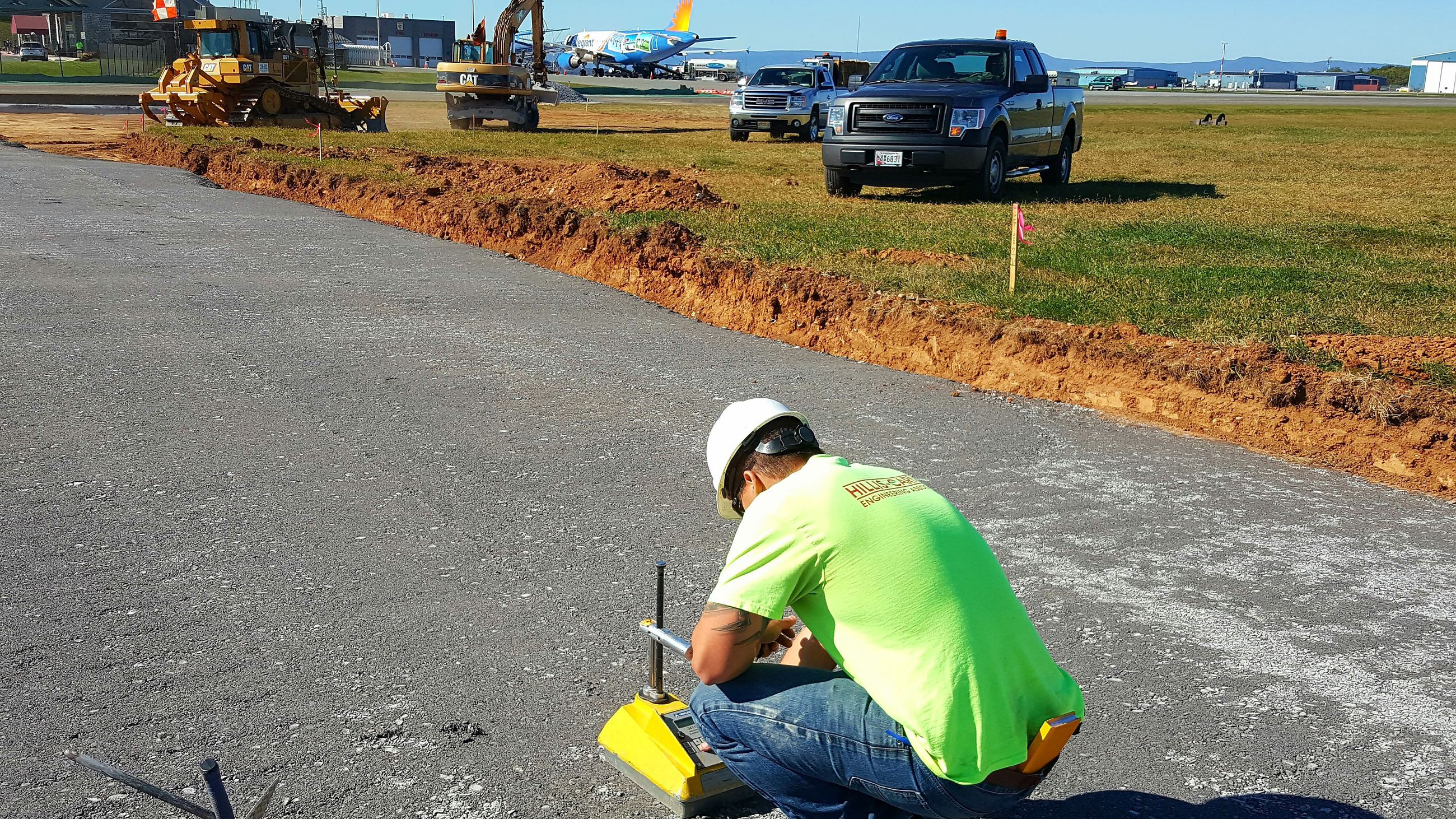 Hagerstown Regional Airport Taxiway C
The Hagerstown Regional Airport is a county-owned public use airport, located in Washington County, Maryland. The Airport is situated on Route 11, roughly three miles north of Hagerstown, and is among one of the oldest operating airports in the United States. The airport sought Construction Material Testing Services for the rebuild of their heavily used taxiways.
Hillis-Carnes was contracted to provide Construction Materials Testing and Inspections for the reconstruction of the 2,400 LF Taxiway C. Due to the deterioration of the subgrade, the scope of services consisted of the testing and inspections of soils/earthwork, proofrolling operations, cast-in-place concrete, reinforcing steel, asphalt, bituminous concrete pavement, in-place density testing of aggregate, and nuclear gauge testing.