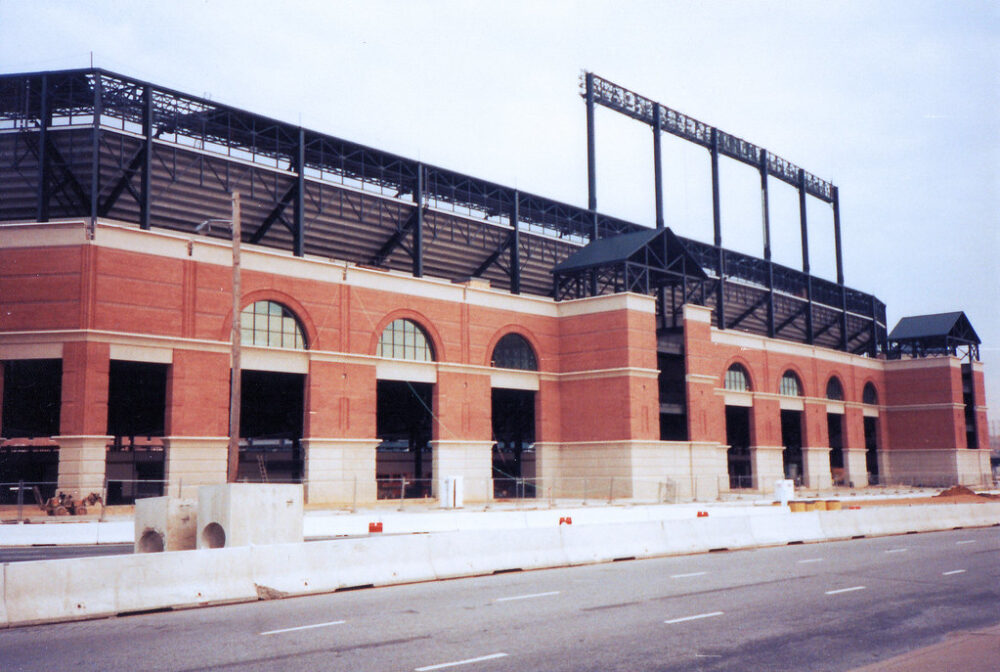 Oriole Park at Camden Yards
Cost: $100 million

Completed: Various work completed in 1990, 1991, and 2005

Location: Baltimore, MD

Services: Testing and Inspections
Oriole Park at Camden Yards was completed in 1992 and became the official home of the Orioles on April 6, 1992. The construction of the park was completed in essentially 33 months from the time razing previous structures on the 85-acre parcel began June 28, '89, in the area known as Camden Yards.
The one-time railroad center is 12 minutes west by foot from the City's Inner Harbor and only two blocks from the birthplace of baseball's most legendary hero, George Herman "Babe" Ruth. The ballpark seats 48,876 (including standing room) and the project cost was approximately $110 million. It was designed by the Kansas City architectural firm of Helmuth, Obata, and Kassabaum (HOK) with direction and input from the Orioles and the State of Maryland, which owns and operates the facility through its agency, the Maryland Stadium Authority (MSA).
Hillis-Carnes assisted Bliss & Nyitray Engineers in performing a structural condition survey in 2002 and performed structural steel fabrication and erection quality control services in the April 2005 vertical addition to the light trusses atop the stadium. In addition, Hillis-Carnes' Senior Structural Steel Inspector was responsible for the construction fabrication quality control of 7,500 tons of structural steel in 1990 and 1991.