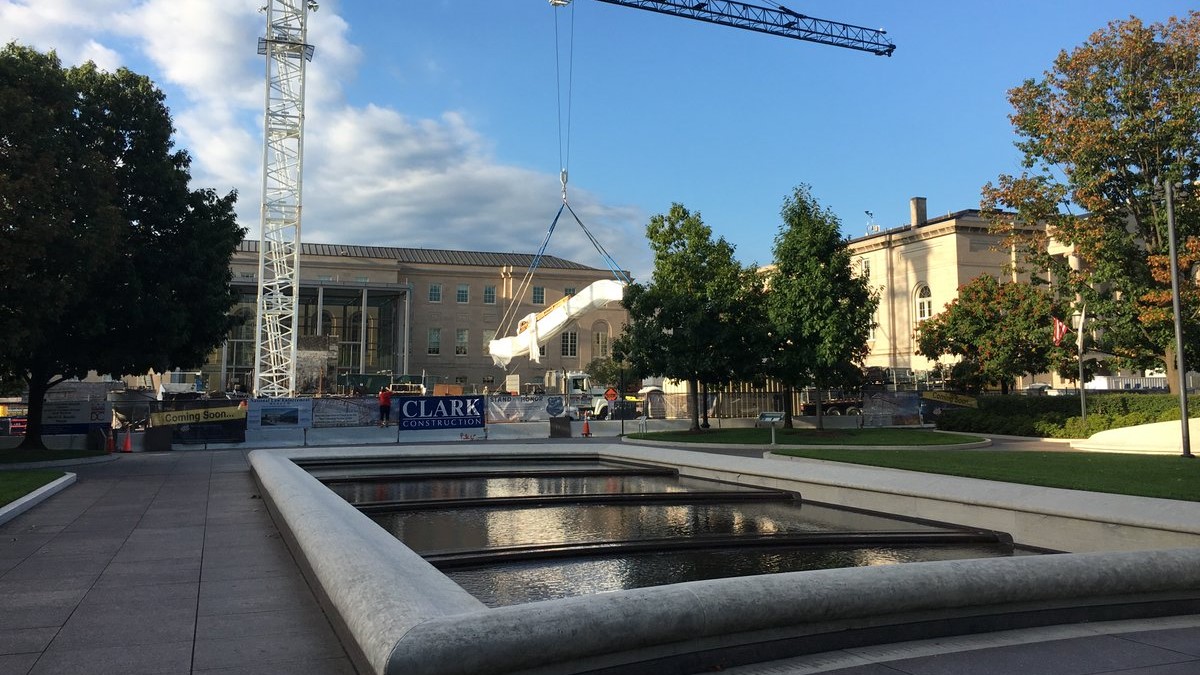 National Law Enforcement Museum
The National Law Enforcement Museum is an extension of the National Law Enforcement Officers Memorial, which was constructed in 1991. The proposed museum consists of three below-grade levels and two street-level pavilions, totaling 57,000 SF between three existing court buildings. The Museum includes high-tech, interactive exhibits, a vast collection of historic artifacts, and dedicated spaces for research and education programs. The Museum honors our fallen heroes who have lost their lives in the line of duty throughout U.S. history while educating visitors about American Law Enforcement.
The project included the demolition of an existing areaway shaft attached to one of the court buildings. Once demolition was complete, underpinning pits were installed and the areaway shaft was rebuilt in conjunction with the museum. Drilled-tangent piles were also utilized to secure the site from its sandy soil conditions and prevent movement of the adjacent buildings. The museum's two glass-façade-domed pavilions rise 25 feet above street level and act as entryways to the museum.
Hillis-Carnes was contracted to provide Construction Materials Testing and Inspection services during the construction of this Museum. The scope of work included the testing and inspections of mass grading/fill placement, utilities, spread footings, mat foundations, underpinning foundations, rebar, floor flatness, cast-in-place concrete, reinforcing steel, structural steel, light-gauge structural framing, masonry, pavement, waterproofing, support of excavation monitoring, and tieback observations. The museum was designed as an energy-efficient LEED-certified building and celebrated its Grand Opening on October 13, 2018.