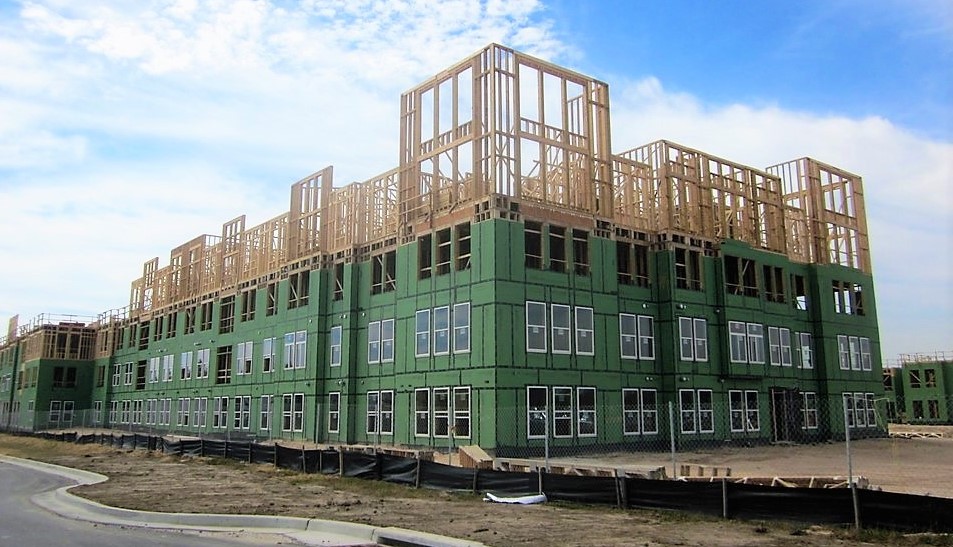 The Berkleigh at Greenleigh
Hillis-Carnes recently worked with Somerset Construction Company to provide Construction Materials Testing and Inspection services for this $73 Million, four-story plus loft apartment building located in White Marsh, Maryland.
The Berkleigh at Greenleigh apartment building entailed five phases surrounding a pre-cast parking garage, with two main structures built entirely independent of each other. The development consists of 317 units on four levels, with 32 of the Level 5 units being two-story lofts. The complex features shared amenity spaces on Level 1. Site improvement features include an entry driveway/courtyard with a fountain, salt water swimming pool, a pool patio area and outdoor cooking pavilion/lounge, state-of-the-art fitness center, movie theater, pet spa, dog park, and much more.
Hillis-Carnes' skilled and experienced crew, worked under the supervision of Project Manager Chuck Shaw, P.E., and performed an extensive scope of work for this remarkable development. Tony Walters was our Engineering Technician on the project; Ed Smith was the on-site Structural Inspector, and Abdull Rahman was the on-site Wood Framing Inspector. Our scope of work included testing and inspections of soils/earthwork, including utilities, aggregate pier foundations, and spread footing foundations, cast-in-place concrete, reinforcing steel, structural load-bearing masonry, steel/pre-cast erection, pavement, and wood framing.
Hillis-Carnes was also asked to provide moisture testing of wood bundles and trusses for the project, testing each bundle of lumber with a moisture meter as it arrives at the site, with a minimum of five readings per bundle, and three readings for all floor trusses. The majority of the building is wood-framed, except for a few areas, which were constructed with steel beams and decks with poured concrete on top. The project was on schedule and completed in May 2018.