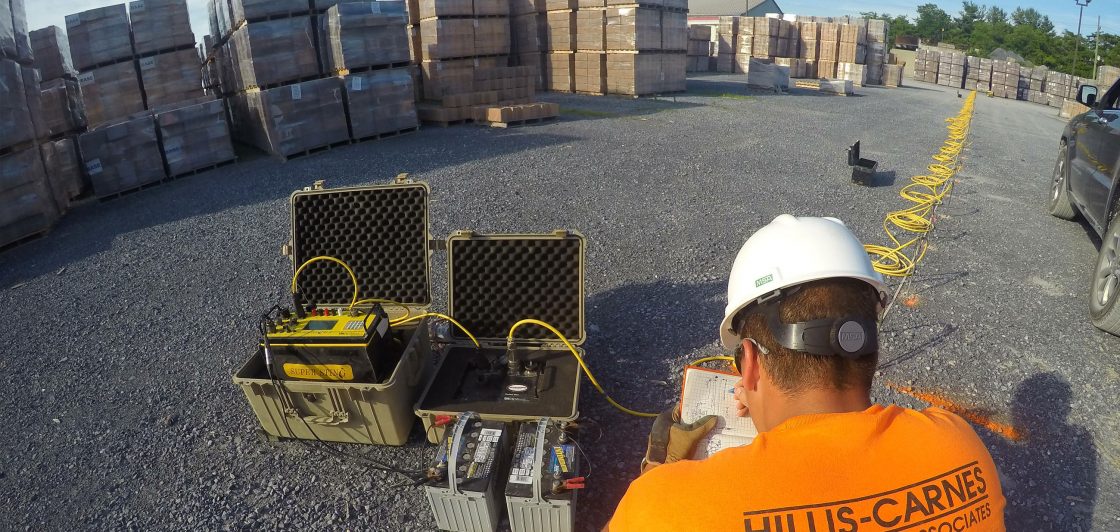 Geoscience
Our Geoscience Division Is On The Forefront Of Geophysical Investigations And Evaluations
We're your team member and a true consultant by always looking out for your best interest. Whether you need information today or during several stages of the construction phase of the project, we're there to predict — and solve — the challenges that can lead to delays and cost overruns.
The big change on the horizon is roadway section profiling with GPR in 3-D at a high rate of speed at the data collection sequence. We're teaming with the developers of this new technology to be a leader in the field.

Cindy S. Shepeck, Regional Manager
We remove the uncertainty of unknown subsurface conditions, including utility locations, rock profiling, groundwater source locating, sinkhole locating, reinforcing steel profiling, underground storage tank (USTs) locating, former mine operations, historic landfill zones, historic cemeteries, or old foundations. We have the in-house expertise to be your single source for the most sophisticated geophysical services available.
Capabilities include Earth Resistivity (ER), including both 2-D and 3-D, Seismic Refraction/Reflection Surveys, Ground Penetrating Radar (GPR), including 2-D and 3-D, Vibration and Sound Monitoring, Electromagnetic (EM) Surveys and Micro-Gravity Surveys.
Click here to see the other services we offer!
More Services
Deep Foundations

Foundation analyses to provide practical and cost-effective design options, as well as inspections and monitoring during construction.

Learn More

Facilities Consulting

Observations and monitoring of curtain wall systems, EIFS cladding, exterior envelope air barrier and windows, waterproofing, roofing system applications, and other building envelope systems.

Learn More