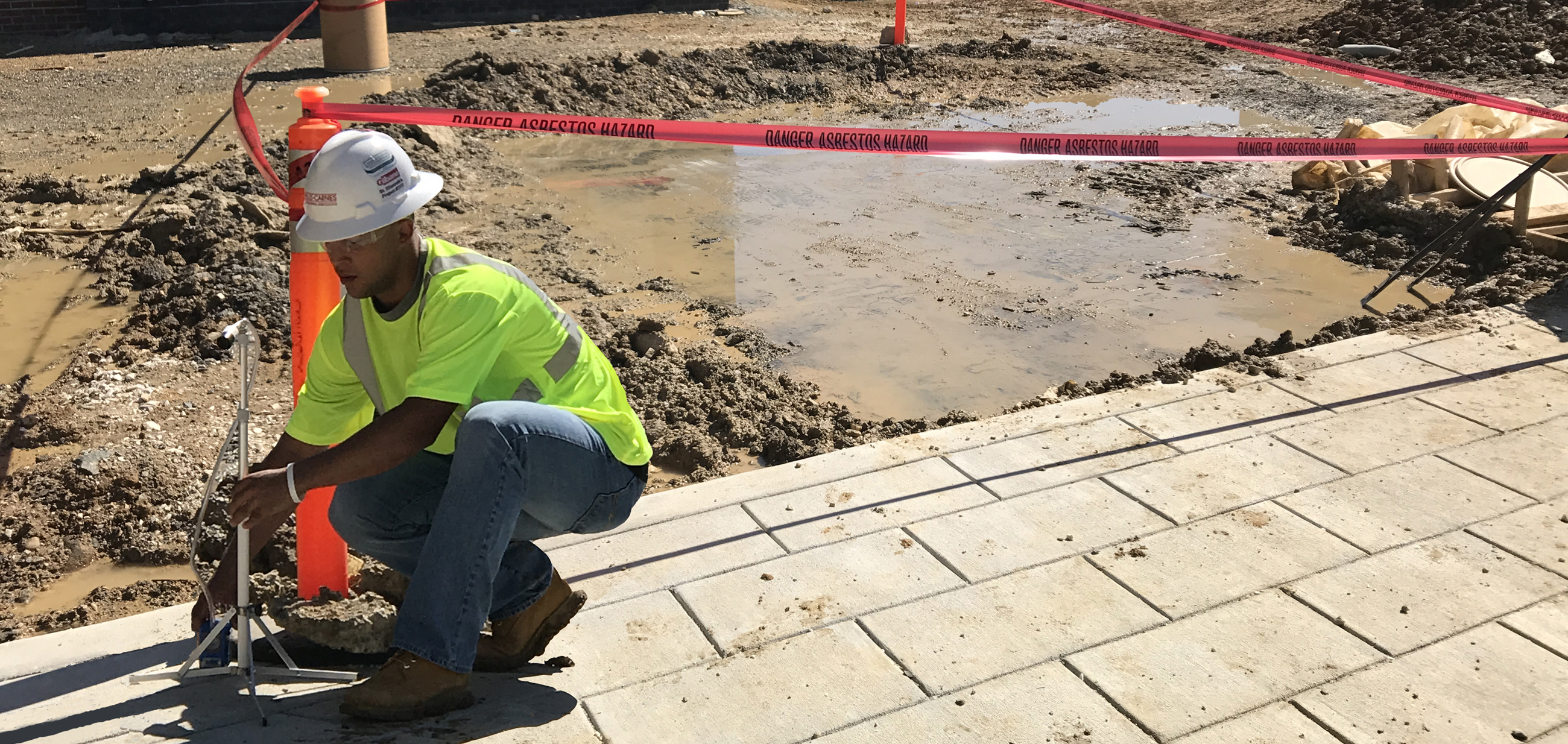 Industrial Hygienists and Engineers Working in Collaboration
Our Industrial Hygienists and Safety Professionals work in partnership with our Geotechnical Engineers to address any health concerns that are uncovered or arise during a project's multiple stages. Their combined insights lead to progressive solutions that reduce the cost of remediation and limit the number of project delays.
When a problem isn't solved effectively the first time due to a misunderstanding or misinterpretation, there could be millions of dollars at risk. The data we collect is comprehensive and accurate, and made even more valuable by our commitment to clear communication. We put our findings into layperson's terms and explain the far-reaching effects, such as falling short of standard regulations or sustainability goals like LEED certification.
We hold ourselves to a higher standard of what defines a healthy building by testing the indoor air levels of hundreds of contaminants that affect human health.

Andre Johnson, Industrial Hygienist
Our industrial hygiene services can be performed for the purpose of demolition, renovation or construction. They include:
·       Hazardous Building Materials Surveys
·       Abatement Specification Development
·       Abatement Project Management/Third-Party Monitoring
·       Industrial Hygiene Exposure Assessments/Silica
·       Indoor Air Quality (IAQ) Investigations and Testing
·       Mold Assessments, Remediation Work Plans, and Project Management
We offer any of these as stand-alone services or in conjunction with any of our advanced capabilities in geotechnical engineering.
More Services
Facilities Consulting

Observations and monitoring of curtain wall systems, EIFS cladding, exterior envelope air barrier and windows, waterproofing, roofing system applications, and other building envelope systems.

Learn More

Construction Consulting and Third-Party Inspections

Construction progress reviews for substantial/final completion and Third-Party Management Services for Building, Mechanical, Electrical, Plumbing, and Fire/Life Safety Inspections.

Learn More